One Founder That Investors Should Bet on Today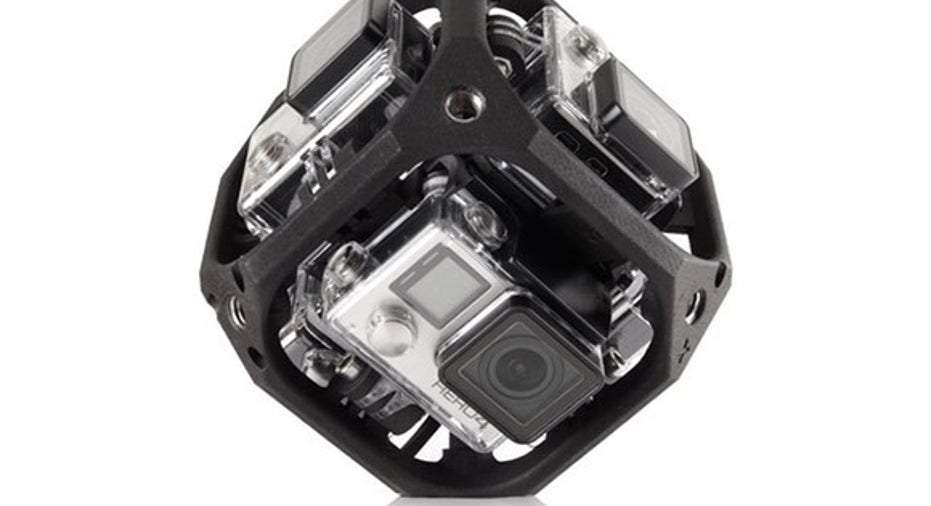 GoPro's Hero Session camera wasn't the hit management hoped it would be, but its founder is still the right person to lead the company into the future. Image source: GoPro.
If you looked at many of the great investments of the past three decades, more likely than not you'd see a founder who played a big role in operations. Amazon, Microsoft, Facebook, Netflix, and Apple are just a few of the examples that come to mind. And founders are often brought back to save a company in times of trouble -- thinkApple back in 1997.
One reason founders can be important to a company is because they feel a greater ownership of the company's products and its culture than anyone else. As a result, they can change the course of either one more quickly than non-founders. That's why Apple brought back Steve Jobs in 1997 when it was in trouble, and why Jack Dorsey was recently brought back to turn around Twitter.
One founder currently facing the challenge of turning around the company he started is GoPro CEO Nick Woodman. The disastrous launch of the Hero Session in 2015 and the delay of the Karma drone have sunk the company's stock. But Woodman knows the challenges, and is facing them head on.
What GoPro must get right in 2016
Almost everything GoPro did last year ended up working against it. The Hero Session didn't hit demand goals, resulting in excess inventory and eventually a price cut. The camera's operations weren't intuitive, and its battery was disappointing to customers. To top it off, GoPro's software had started lagging behind some competitors, and it was difficult to transfer photos and videos to a smartphone for editing and sharing.
GoPro's spherical video mount. Image source: GoPro.
To fix GoPro'sediting problem, the company acquired Replay and Splice, which have been integrated into the new Quik app in just a few months. By the end of the year, GoPro will likely incorporate many of these tools into its own app, and make it easier than ever to download photos and video from GoPro cameras.
When GoPro launches the Hero5 later this year Woodman has said that it will be "the most connected and convenient GoPro ever made." Speculation has been that part of that connectivity could even be in the cloud, so we'll see where the camera line goes this year.
The Karma drone was supposed to be launched this spring, but GoPro missed that date to "fine-tune" its "revolutionary features that differentiate from other drones." What we know for sure is that GoPro has to get the Karma launch right, or it will risk reputational and financial ruin.
Investors and customers are expecting a great price point, as well as simple operations for a drone that could become a hot gift item for the holidays in 2016. And it has to choose getting it right over getting it out on time because GoPro can't afford another Hero Session-type launch.
Why Woodman is worth betting on
Nick Woodman may be having a rough year, but he's also the right person to turn GoPro around quickly. He showed the vision to lead the action-camera market a decade ago, and is now taking his company to the next phase of growth with more-connected devices and drones. If you take a step back, it's incredibly impressive that, in 12 years, he's gone from making a camera out of spare parts to building a company that expects $1.35 billion to $1.5 billion in revenue.
We've seen founders make missteps before, from Steve Jobs getting fired at Apple to Reed Hastings' disastrous launch of Quickster. But great founders take those kind of experiences as ways to learn and improve their businesses for the future. I think Nick Woodman has that kind of DNA, and his moves to turn GoPro around are just what the company needs.
By the end of 2016, investors should know whether Nick Woodman is getting his two most-important product launches right. For better or worse, that will answer a lot of questions about the future of GoPro.
The article One Founder That Investors Should Bet on Today originally appeared on Fool.com.
Travis Hoium owns shares of APPLand GPRO. The Motley Fool owns shares of and recommends AMZN, AAPL, FB, GPRO, NFLX, and TWTR. The Motley Fool owns shares of MSFT and has the following options: long January 2018 $90 calls on AAPL and short January 2018 $95 calls on AAPL. Try any of our Foolish newsletter services free for 30 days. We Fools may not all hold the same opinions, but we all believe that considering a diverse range of insights makes us better investors. The Motley Fool has a disclosure policy.
Copyright 1995 - 2016 The Motley Fool, LLC. All rights reserved. The Motley Fool has a disclosure policy.