One Company That Stands To Make a Killing From the Death of the ACA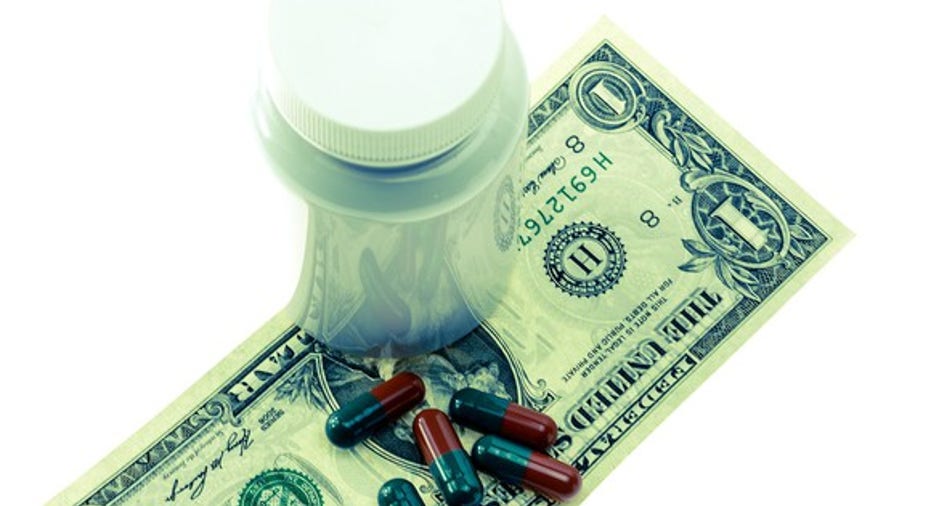 Utah-based HealthEquity (NASDAQ: HQY) soared 62% in 2016 as the provider of healthcare account management solutions grew rapidly. But political events are playing right to this company's strengths and it's just getting started.
Image source: Pixabay
HealthEquity is a little-known company that works with businesses to set up and manage health savings accounts (HSAs), as part of their healthcare benefits for employees. HealthEquity manages the accounts and provides the employees with a portal for directing the investments, managing healthcare expenses, paying providers, interacting with the health plan provider over claims, and getting medical and investment information.
What is an HSA?It is a tax advantaged account very much like a traditional IRA, but with important added tax benefits. Contributions are made with pre-tax dollars -- up to $3,400 for individuals and $6,750 for families. The money in the account can be invested in mutual funds at the direction of the account holder and is allowed to grow tax-free, just as with a self-directed IRA. The added benefit over an IRA is that the funds may be withdrawn tax-free for the purpose of paying qualified medical expenses.Unlike a health reimbursement account, unused funds can roll over from one year to the next. When a worker leaves a job, they can take their HSA with them because it belongs to them.
There are other tax details that make the accounts particularly valuable as a savings device. There is no time limit on withdrawing reimbursements, so an account holder can hold on to expense receipts in order take reimbursements many years later, while allowing the account to grow in the meantime. After age 65, taxable withdrawals can be made for any purpose at all without penalty, and Medicare expenses can be reimbursed tax-free.
Sounds ideal, but there's a catch. HSAs may only be used in combination with high-deductible (minimum $1,300 individual, $2,600 family) healthcare plans. That limitation explains the slow growth of HSAs in their initial years, but also explains why they are taking off in these days of rising premiums and deductibles. HSA-qualified health plans have significantly lower premiums. A recent studyby the Kaiser Family Foundation found that a typical employee family saves$1,639 in premiums annually and the employer $1,118 compared with PPO plans. Meanwhile, rising deductibles on the more popular plans are approaching the mandated minimums for HSA-qualified plans.
The result has been rapid growth of the HSA market. The number of HSA accounts grew 25% from June 2015 to June 2016 and total assets grew 22%.Assets doubled from 2012 to 2015 and are expected to increase to $50 billion by the end of 2018.
How HealthEquity is winning
The company generates revenue from three main sources: account fees, custodial fees, and interchange fees.Account fees are monthly payments, mainly from health plans and employers, for providing account services, generally through 3-5 year contracts. Custodial fees are generated from interest earned on cash assets under management (meaning a rise in short term interest rates will benefit the company) and fees earned from mutual funds in which members invest on a self-directed basis. Interchange fees are generated when account holders use debit cards issued by HealthEquity to pay for healthcare expenses from their accounts.
This is one powerful business model. The company gets strong recurring revenue from account fees, with an account retention rate of 97.4% in 2015. As employees grow their accounts, HealthEquity's assets under management (AUM) grow and so does the income from interest on cash balances and fees from fund providers. As the money leaves accounts to pay for expenses using the debit cards, HeathEquity gets a piece of the transaction.
It's working. In the most recent quarter, revenue increased 42% year-over-year and net income was up 47%. Total number of HSA members grew 48% and total AUM was up 59%.
HealthEquity is outpacing market growth partly because it's buying up accounts from other entrants. The market is very fragmented and many banks are exiting it because despite the growth, it requires a heavy technology investment and the banks don't consider it a core business. In the last two years, Wells Fargo, J.P. Morgan,U.S. Bancorp, Huntington Bancshares Inc., M&T Bank Corp., The Bancorp Inc., and insurer Assurant Inc., all sold their HSA management businesses and/or their HSA accounts.
The best part is still ahead
The company's growth has been stellar. Then the election happened and the stock soared 34% in four trading days. Why? The unexpected Republican victory signaled probable doom for the Affordable Care Act and HSAs are likely to play a major role in whatever comes next. The appeal of these accounts to policy makers is that they address the demand side of healthcare. Consumers take more responsibility for keeping costs down with a high deductible. Watching an investment account grow is also a motivation for frugality. A study in 2015 concluded thatfamilies spend between 7% and 22% less on healthcare in the three years after switching to an HSA.
HSAs have a prominent role in proposals from both Senator Rand Paul and House Speaker Paul Ryan. The aspects of individual choice, portability of the accounts, and employer-based insurance resonate with that side of the political spectrum. In fact the Ryan plan would expand HSAs in ways that would benefit HealthEquity's business with existing accounts, such as increasing maximum contributions. Accelerated growth in the HSA market overall seems highly likely.
As one might expect, the market has rewarded HealthEquity's 40+% growth and strong prospects with a rich valuation -- 16 times sales and 82 times forward earnings. But it has no debt and a rich company culture that landed it on Glassdoor's "Best Places to Work" list and earns the CEO a 97% approval rating.
Investors willing to take some risk may want to get on board. Growth in the last two years has been nothing short of breathtaking. And now the real fun starts.
10 stocks we like better than HealthEquity When investing geniuses David and Tom Gardner have a stock tip, it can pay to listen. After all, the newsletter they have run for over a decade, Motley Fool Stock Advisor, has tripled the market.*
David and Tom just revealed what they believe are the 10 best stocks for investors to buy right now... and HealthEquity wasn't one of them! That's right -- they think these 10 stocks are even better buys.
Click here to learn about these picks!
*Stock Advisor returns as of January 4, 2017
Jim Crumly owns shares of HealthEquity. The Motley Fool has no position in any of the stocks mentioned. The Motley Fool has a disclosure policy.