Oncothyreon Inc (USA) Plunges on Confusing Data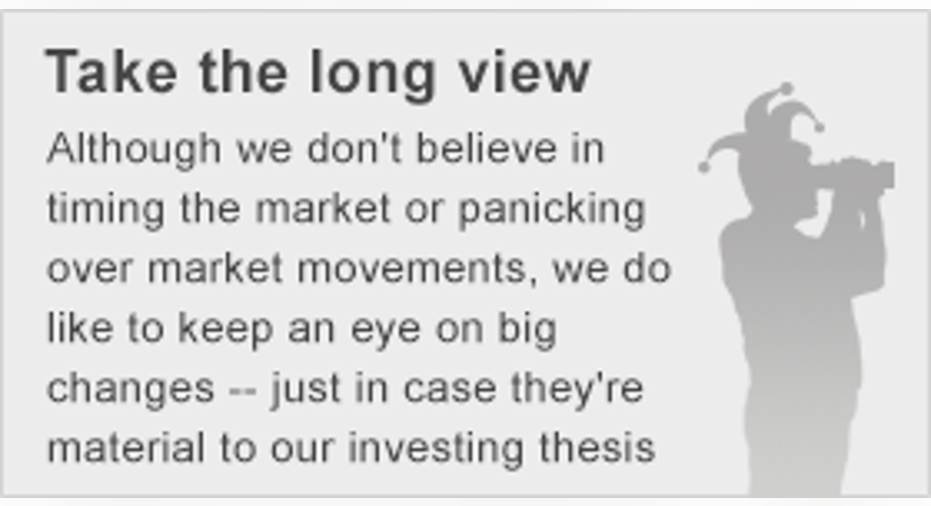 What: Oncothyreon is down 30% at 1:30 p.m. EST after announcing updated data from its ongoing trials testing ONT-380 in patients with breast cancer yesterday.
So what: From the stock move, you'd think the data was clearly negative, but it may simply be that investors are having trouble understanding the data.
Oncothyreon's downfall might have been that it presented too much data. I counted 11 different response rates presented in the press release. When you start parsing out the groups -- and don't provide an easy-to-read table -- the take-home message gets lost.
ONT-380 was tested with Roche's Kadcyla in breast cancer patients with metastases -- tumors that had spread to other parts of the body -- who had been previously treated with other drugs. The overall response rate was 41%, which sounds decent since these are patients who have few remaining treatment options, but there isn't a control group to compare it to. If you add in patients who have a stable disease -- they didn't respond, but they're not getting worse, either -- the clinical benefit rate was 59%.
As breast cancer drugs have kept patients alive longer, the rate of central nervous system (CNS) metastases has increased, so Oncothyreon looked at the 60% of patients in the study with CNS metastases and saw an even better clinical benefit rate of 64%.
There's a lot more data in the press release -- Oncothyreon has other CNS metastasis data, including from a trial testing ONT-380 with Herceptin and/or Xeloda -- but those three data points seem to be the most important: 41% of patients responded, 59% saw a benefit, and 64% of those with CNS metastases saw a benefit.
Oncothyreon may also be down because of the potential for liver damage, but elevation in liver function tests is an issue with Kadcyla. The combination might be making it worse, but it appears manageable by lowering the dose of ONT-380.
Now what: The data released yesterday will be presented at the San Antonio Breast Cancer Symposium, so management will have another opportunity to explain the data. That may or may not help the stock in the short term. In the long term, Oncothyreon's value will be determined by future trials.
Oncothyreon is planning a placebo-controlled phase 2 trial testing ONT-380 with Xeloda and Herceptin compared to Xeloda and Herceptin alone in late-stage patients who have progressed after treatment with Kadcyla and a variety of other drugs. Given the unmet need, the trial might be sufficient to gain approval, and then Oncothyreon can go back and test ONT-380 with Kadcyla in earlier-stage patients to increase its potential market.
The article Oncothyreon Inc (USA) Plunges on Confusing Data originally appeared on Fool.com.
Brian Orelli and The Motley Fool have no position in any of the stocks mentioned. Try any of our Foolish newsletter services free for 30 days. We Fools may not all hold the same opinions, but we all believe that considering a diverse range of insights makes us better investors. The Motley Fool has a disclosure policy.
Copyright 1995 - 2015 The Motley Fool, LLC. All rights reserved. The Motley Fool has a disclosure policy.