Omeros: Power in the Pipeline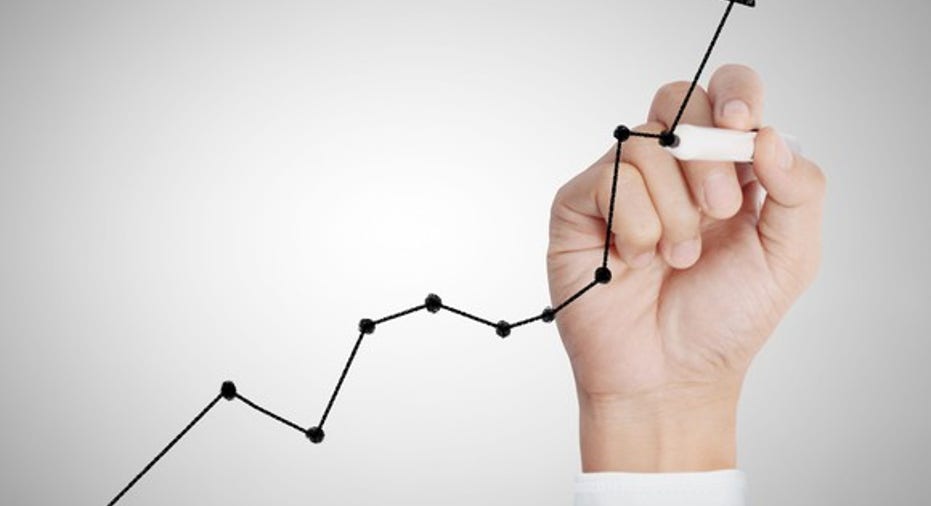 Although 2016 could be considered more of a "year-to-forget" for Omeros (NASDAQ: OMER) investors, 2017 has the potential to be this company's best year by far. The combination of solid execution on revenue growth along with the start of a pivotal phase 3 trial could see shares rocket to the moon.
Buy it for the product
Currently, Omeros' single approved drug is Omidria, a product approved in June of 2014 for the prevention of intraoperative miosis (pupil constriction) and post-operative pain both during and after cataract/intraocular lens (IOL) surgery. Omidria is the only product on the market for this indication. With an estimated 3.6 million cataract/IOL surgeries performed annually within the United States alone, the market for Omidria is very large indeed.
Since launching Omidria in the second quarter of 2015, sales of the product have been doing well, with overall revenues for the product coming in at $12.9 million in the most recent quarter. This was up 212% year-over-year and 14% sequentially.
Image source: Getty Images.
Following a rough start, management seems to have hit their stride in sales. According to management comments, the combination of a consignment program and volume discounts has had the net effect of accelerating growth in Omidria sales. Although Omidria is currently on a $52 million annualized run-rate, analysts have projected total sales of Omidria to come in at $128 million next year. As biotechs generally trade at around three to four times sales, with a market cap hovering around $500 million, Omeros could be fairly valued on Omidria alone.
But hold it for the pipeline
Omeros' lead pipeline candidate is OMS721, and this product has the potential to be a real game-changer. OMS721 is a human monoclonal antibody targeting a protein called MASP-2. While the science behind how MASP-2 works is pretty heavy, suffice it to say that MASP-2 functions to increase the body's immune system response to foreign invaders. By targeting MASP-2, OMS721 has the potential to lower the body's immune response in rare autoimmune diseases where the patient's immune system mistakenly recognizes its own host as a foreign invader and attacks.
One such disease is the ultra-rare orphan disease known as atypical hemolytic uremic syndrome (aHUS). AHUS is a progressive, life-threatening disease characterized by the formation of many small blood clots throughout the body. If left untreated, the large majority of aHUS patients will either die or suffer permanent renal damage.
While aHUS is an extremely rare disease (it affects approximately 500 patients in the United States), Soliris, a product marketed by Alexion Pharmaceuticals (NASDAQ: ALXN) for thetreatment of this indication, reported sales of $2.8 billion in 2016 because the drug is so expensive. OMS721 has the potential to provide a more convenient form of administration (subcutaneous vs Soliris' intravenous)
Omeros reported positive phase 2 results for OMS721 in aHUS back in 2015 and, following an end-of-phase-2 discussion with the FDA, was given the green light to begin a phase 3 study. Although the company has not announced specifics with regards to timeline, Omeros has announced that it has begun enrollment in this study.
Lopsided upside/downside profile
One of the most exciting things to look for in any investment is the idea of a "lottery ticket." The worst case scenario when you buy a lottery ticket is that nothing happens and you're out the money you used to purchase it. In the world of investing, the worst that can happen is that you lose the money that you put into the stock. However, the best case could be life-changing.
I believe Omeros could be that lottery ticket. As mentioned earlier, at a current market cap hovering around $500 million, Omeros may be appropriately valued on Omidria alone. However, should OMS721 succeed in aHUS or any of its other four indications it is being studied in, I would expect shares of this tiny biotech to skyrocket. With highly disproportionate potential upside and downside values, I'd call Omeros a solid buy today.
10 stocks we like better than OmerosWhen investing geniuses David and Tom Gardner have a stock tip, it can pay to listen. After all, the newsletter they have run for over a decade, Motley Fool Stock Advisor, has tripled the market.*
David and Tom just revealed what they believe are the 10 best stocks for investors to buy right now... and Omeros wasn't one of them! That's right -- they think these 10 stocks are even better buys.
Click here to learn about these picks!
*Stock Advisor returns as of February 6, 2017
David Liang has no position in any stocks mentioned. The Motley Fool has no position in any of the stocks mentioned. The Motley Fool has a disclosure policy.