Oklahoma grand jury subpoenas Texas men in tracking case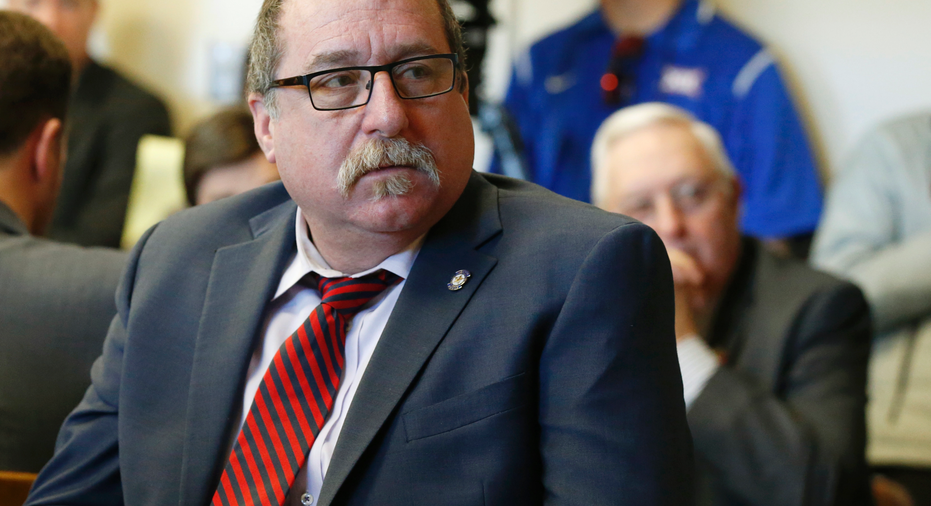 The president of a Texas-based wind energy trade group has been subpoenaed to appear before an Oklahoma grand jury looking into a state lawmaker's claim that someone connected to the industry put a tracking device on his pickup.
Court documents filed in Austin, Texas, show The Wind Coalition President Jeffrey Clark has been directed to appear before the Oklahoma multicounty grand jury in June. The subpoena also seeks business records pertaining to "research and data gathering activities" linked to Rep. Mark McBride. The Moore Republican has worked on legislation aimed at taxing wind-energy companies, and suggested the industry was responsible for a tracking device he discovered on his vehicle in December.
Austin political consultant George Shipley also has been subpoenaed and directed to bring similar records related research and data gathering conducted on McBride.
Attorneys for Shipley and Clark didn't immediately return phone messages Wednesday seeking comment.
A hearing on the subpoenas is scheduled Friday afternoon before Travis County District Court Judge Karen Sage.
The existence of the subpoenas was first reported by The Oklahoman. The multicounty grand jury operates in secret, and the attorney general's office, which oversees the panel, does not publicly discuss its activities.
McBride has sued Shipley in federal court in Oklahoma City, alleging trespassing, invasion of privacy and intentional infliction of emotional distress. He claims in the lawsuit that Shipley was hired by an unnamed company to perform opposition research on McBride. The suit alleges Shipley then hired an Oklahoma City-based private investigation firm to conduct surveillance on McBride's whereabouts as part of a civil conspiracy to use the information to "control, extort, or harm" him.
Shipley's attorneys maintain their client did nothing wrong and have asked the court to dismiss the case.
"Plaintiffs have failed to allege even a single act of misconduct committed by George Shipley or Shipley & Associates," the filing states.
___
Follow Sean Murphy at www.twitter.com/apseanmurphy