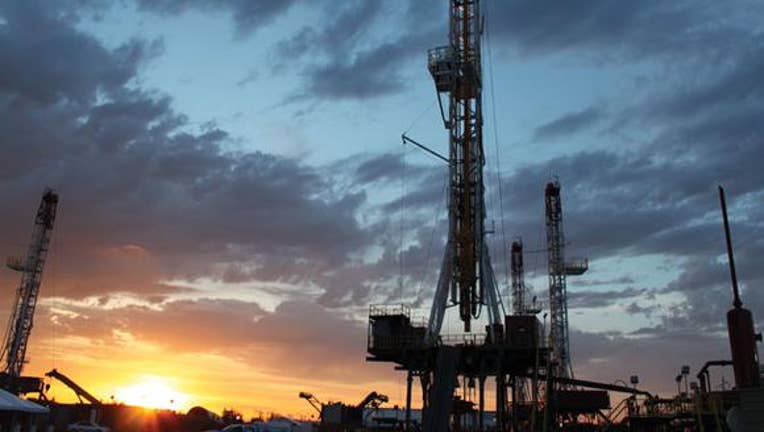 Image source: National Oilwell Varco.
Crude continued its rebound this week, jumping past $45 a barrel, touching a 2016 high. That certainly provided some fuel to get this week's energy stock rally started. However, crude wasn't the only catalyst this week, with a number of the biggest energy movers fueled by news-driven catalysts.
According toS&P Global Market Intelligencedata, among the best-performing energy stocks during this week wereNational Oilwell Varco , American Midstream Partners , Seadrill Partners , Legacy Reserves , and Memorial Production Partners .
The bulk of this week's biggest moves were made by MLPs. In the case of Memorial Production Partners and American Midstream Partners, both surged after reducing their distributions while also announcing acquisitions. Each move was intended to enable them to preserve capital and firm up their long-term plans. Meanwhile, Seadrill Partners jumped after it declared its distribution, which had already been reduced, as well as agreeing to amendments to some of its credit facilities. Finally, Legacy Reserves jumped this week because investors are anticipating it will have news next week.
Then there was the big move this week by National Oilwell Varco. The oilfield equipment marker jumped as a result of an analyst upgrade and the release of its first-quarter results.
To learn more about why these stocks moved so sharply, check out the following slideshow.
Oil Wasn't the Only Catalyst Fueling Energy Stocks This Week from
The article Oil Wasn't the Only Catalyst Fueling Energy Stocks This Week (NOV, AMID, LGCY, SDLP, MEMP) originally appeared on Fool.com.
Matt DiLallo owns shares of National Oilwell Varco and Seadrill. The Motley Fool owns shares of and recommends National Oilwell Varco. The Motley Fool recommends Seadrill. Try any of our Foolish newsletter services free for 30 days. We Fools may not all hold the same opinions, but we all believe that considering a diverse range of insights makes us better investors. The Motley Fool has a disclosure policy.
Copyright 1995 - 2016 The Motley Fool, LLC. All rights reserved. The Motley Fool has a disclosure policy.