Oil up, Erasing Early Loss; U.S. Rig Count Down 5th Week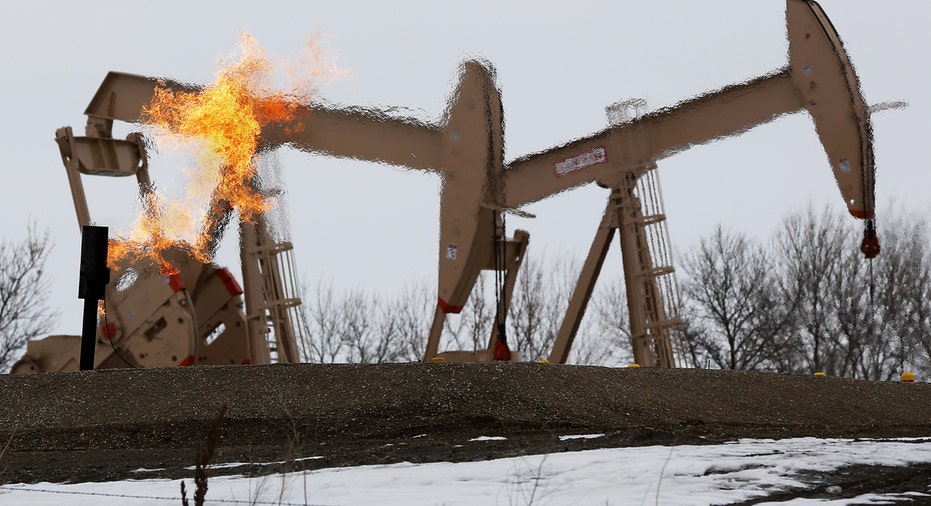 Crude prices erased early losses to rise by 1% or more on Friday after a report showing the fifth weekly decline in the U.S. oil rig count renewed the debate over falling production in the world's top oil consumer.
Softer-than-expected U.S. jobs data and other economic statistics had weighed on oil earlier, along with reduced threats to oil installations in the U.S. East Coast from Hurricane Joaquin.
U.S. energy companies this week cut the number of rigs drilling for oil by 26, a weekly survey by oil services company Baker Hughes showed. It was the largest number of rigs idled in a week since April.
The data turned around oil prices that had been down about 1% earlier.
"The lower rig count supports the notion that production is beginning to fall," said Scott Shelton, commodities specialist at ICAP in Durham, North Carolina.
Brent, the global oil benchmark, settled up 44 cents, or nearly 1%, at $48.13 a barrel.
U.S. crude rose 80 cents, or 1.8%, to $45.54.
For the week, Brent was down about 1% while U.S. crude fell slightly.
Baker Hughes said drillers reduced the number of oil wells in all of the nation's major shale basins this week.
But some traders were skeptical of the positive impact from the data.
"The rig count is a relatively timely and accurate statistic. In the world of energy, statistics that meet these two criteria are not as common as traders would like," said David Thompson, executive vice-president, an energy-focused commodities brokerage in Washington.
"But those qualities alone don't make the rig count the most important thing to focus on. In our view, the more difficult to assess production number still carries more weight," Thompson said.
Despite drilling cutbacks, U.S. oil production edged up to 9.4 million barrels per day (bpd) in July from 9.3 million bpd in June, according to the latest U.S. Energy Information Administration's (EIA) 914 production report.
Earlier data showed U.S. employers slammed the brakes on hiring over the last two months and wages fell in September. Separately, U.S. factory orders fell 1.7% in August,
On the storm front, Hurricane Joaquin pounded the Bahamas for a second day with powerful winds and waves, but was not expected to be a major threat to oil facilities in the U.S. East Coast.
(By Barani Krishnan; Additional reporting by Simon Falush in London and Jacob Gronolt-Pedersen and Henning Gloystein in Singapore; Editing by Nick Zieminski and Diane Craft)