Oil up after sell-offs amid optimism about Trump meeting Kim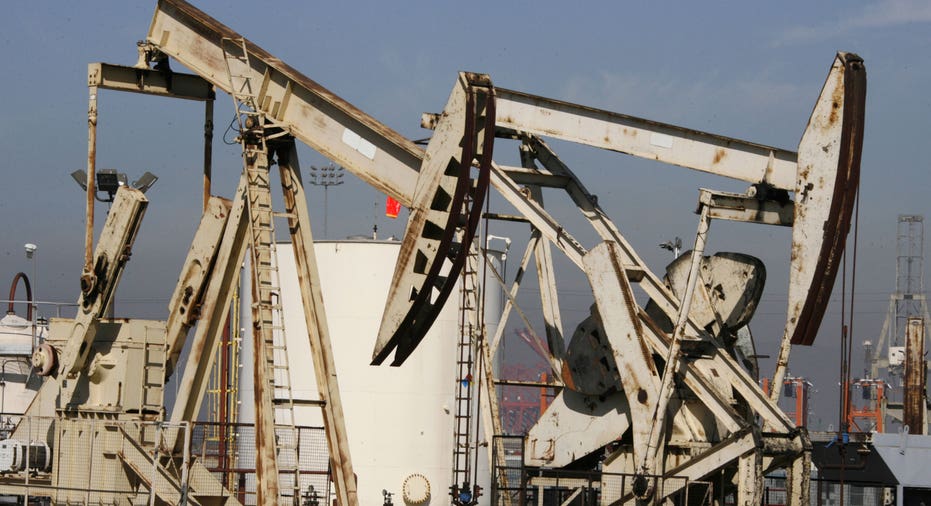 Crude oil futures rose on Friday after two days of sell-offs amid optimism over a planned meeting between North Korea's Kim Jong Un and U.S. President Donald Trump.
Kim also pledged to refrain from further nuclear or missile tests, lifting Asian stock markets and pulling crude oil futures along with them.
Brent crude was at $64.02 per barrel at 1032 GMT, up 41 cents, or 0.64 percent, from its previous close.
U.S. West Texas Intermediate (WTI) crude futures were at $60.42 a barrel, up 30 cents, or 0.5 percent.
Still, both Brent and WTI are on course for weekly losses of around 0.5 percent and 1.34 percent, respectively.
Analysts warned the broader market outlook remained bearish due in large part to rising U.S. inventories and production.
"Our overall short-term view is bearish," said Bjarne Schieldrop, chief commodity analyst at SEB, noting the gains followed "two solid days of sell-off."
Data from the U.S. Energy Information Administration showed crude output rising 23 percent since the middle of 2016 to 10.37 million barrels per day (bpd).
Analysts at Commerzbank said they expected U.S. weekly rig count data, due later on Friday, to show further increases, adding pressure on oil prices.
"After all, it is attractive to drill for shale oil at prices above $60," they said in a note.
Thanks largely to shale, the United States now produces more crude than top OPEC exporter Saudi Arabia. Only Russia pumps more, at almost 11 million bpd.
"It seems only a matter of time before the U.S. becomes the biggest oil producer in the world," Hans van Cleef, senior energy economist at Dutch bank ABN Amro, said in a note to investors.
Unlike Middle East producers, where output is largely dictated by state-owned oil companies, U.S. producers drill and sell purely based on economics. If prices remain at current levels or rise further, U.S. drillers are profitable and will raise output; if prices stumble, U.S. production will fall.
"The correlation between the U.S. oil production and the oil prices will remain considerable," van Cleef said.
As much as production, oil prices will also depend on demand.
Here, there are signs of a slowdown, although much of this could be seasonal as the northern hemisphere winter ends.
(additional reporting by Henning Gloystein in Singapore; Editing by David Evans)