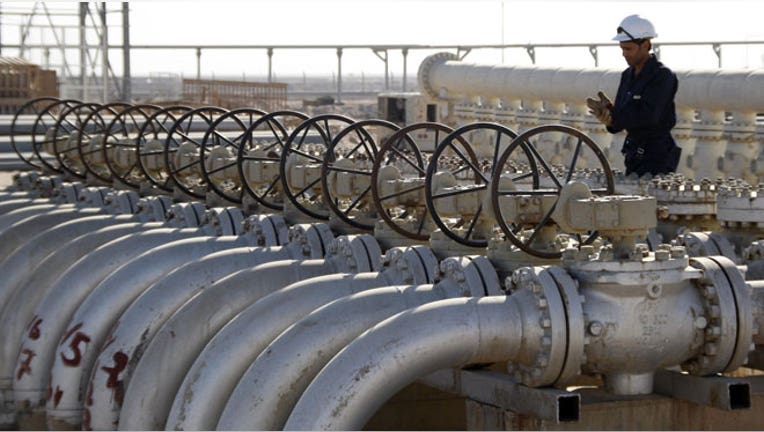 Oil prices headed for a seventh straight weekly loss on Friday, slipping back towards $50 a barrel on Friday as key producers show no sign of cutting output in the face of a supply glut.
Global oil benchmarks hit their lowest since 2009 this week and are less than half their June levels, with Brent crude futures dropping 67 cents a barrel to $50.29 by 1410 GMT. The contract lost almost 11 percent this week.
U.S. crude futures for February delivery were down 31 cents at $48.48 a barrel despite robust U.S. economic data that brightened the outlook for demand.
Brent's premium to U.S. crude <CL-LCO1=R> fell near $1.80 a barrel, the narrowest since October, as international seaborne oil markets appear to be under even more pressure than the U.S. domestic market.
"It is another negative week and a reflection of the focus on negative arguments," said Hans Van Cleef, senior energy economist at Dutch bank ABN Amro.
Saudi Arabia and its Gulf OPEC allies show no sign of cutting output to boost oil prices even as demand slows in the face of anemic economic growth.
Annual consumer inflation in China remained near the lowest in five years, signaling persistent weakness in the world's largest energy consumer.
Signs of further slowdown in Europe's largest economy Germany fueled concerns.
"Without any changes to fundamentals, selling appears largely to be jittery investors looking for supply-demand equilibrium," ANZ analysts said in a note.
If recent market history is any guide, Brent prices could mark time around $50 a barrel for another few days before resuming their decline.
BNP Paribas has cut 2015 price forecasts for Brent and West Texas Intermediate crude by more than $10 per barrel to $60 a barrel and $55 a barrel respectively.
"Supply issues will dominate demand in terms of fundamental factors, with the market focusing on how the current supply surplus will ultimately resolve itself," BNP said. (Additional reporting by Florence Tan in Singapore; Editing by Michael Urquhart)