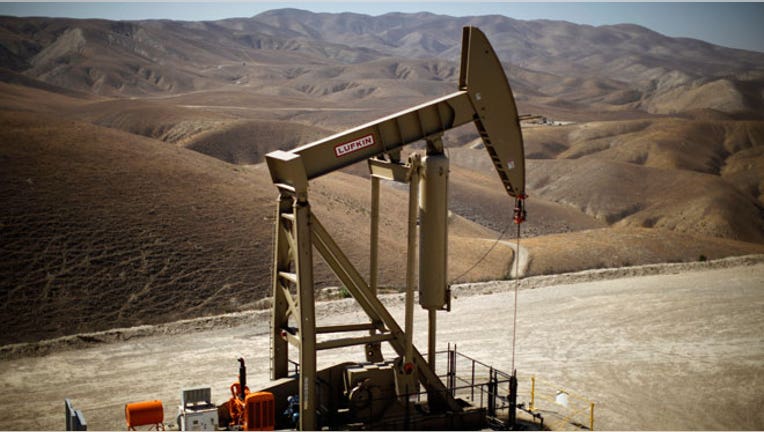 Brent crude rose on Wednesday to hit a six-month high in the biggest two-day rally since November as the threat of Western countries involvement in the Syrian conflict stirred concerns over Middle East oil supplies.
The international benchmark has jumped more than 5 percent in two sessions as U.S. officials sketched out plans for multi-national strikes against forces of Syrian President Bashar al-Assad, blamed for poison gas attacks last week.
The timing of any action was unclear, but oil markets were already on edge due to a steep drop in exports from Libya, where a month-long strike by armed security guards who shut the main export ports. The OPEC nation's output has dropped to 250,000 barrels per day (bpd) from prewar levels of 1.6 million bpd.
Syria is not a major oil producer, but financial markets are worried that violence there could disrupt other oil exporters in the Middle East.
"The regional implications have perhaps been underestimated by the market, and could potentially impact major producers like Iraq and Iran, as well as the wider region," said Katherine Spector, head of commodity strategy at CIBC World Markets in New York.
French bank Societe Generale said Brent could spike to $150 if the conflict in Syria spreads and disrupts supply in the region, and possibly reach $125 in coming days as the market braces for a possible attack or reacts to an actual attack.
Brent crude oil futures for October delivery rose $2.25 to settle at $116.61. During the session, Brent hit a six-month high of $117.34. Trading volume was heavy, hitting 870,000 contracts in late afternoon activity, more than 60 percent above the 30-day moving average.
The relative strength index of Brent hit 76, well above the 70 level many technical analysts view as overbought and due for a downward correction.
Gains in U.S. crude futures lagged Brent, rising $1.09 to settle at $110.10 a barrel. U.S. gasoline futures jumped more than 6 cents to settle over $3.09 a gallon.
SPREAD MOVES
Brent's premium to U.S. crude widened out to more than $6.50 a barrel during the session, breaching the 100-day moving average for the first time since March.
Brent's price increase has been heavier in near-term months. The premium for front-month October Brent to the November contract has widened out nearly 30 cents to over $1.50 a barrel since Monday, while the October to January Brent spread has jumped more than to over $3.90 a barrel.
U.S. OIL DATA
Oil prices got another boost from U.S. government data showing crude stocks at the key Cushing, Oklahoma, U.S. storage hub fell for the eighth straight week. Total U.S. crude oil stocks rose by 3 million barrels to 362 million barrels, but remained 2.5 million barrels below the level of a year ago.
Earlier in the day, Genscape reported that a train carrying crude oil arrived at Hawthorn Oil Transportation's Stroud, Oklahoma, terminal, which could signal more supply will be delivered to the Cushing hub via the Hawthorn pipeline.
(Additional reporting by David Sheppard in New York, Peg Mackey in London, Florence Tan and Manash Goswami in Singapore; Editing by Matthew Robinson and David Gregorio)