Oil steady, supported by Iraq disruptions and drop in US rigs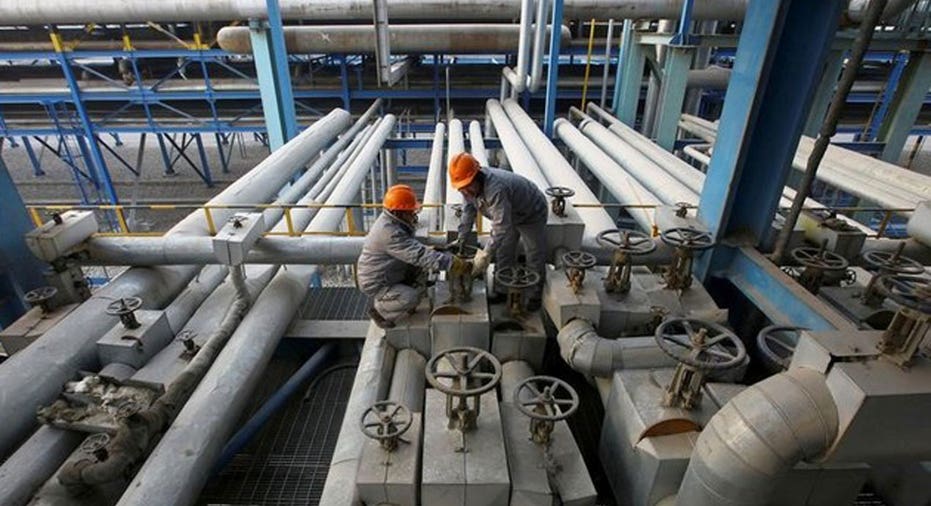 Oil prices were little changed on Monday as supply disruptions in Iraq dented exports by OPEC's second-largest producer and U.S. drilling rates showed a slowdown.
Oil exports from southern Iraq have fallen by 110,000 barrels per day this month, according to shipping data and an industry source, adding to the drop in flows caused by a shortfall from the northern Kirkuk fields.
Brent crude settled at $57.37 a barrel, down 38 cents. U.S. West Texas Intermediate (WTI) crude ended the session up 6 cents at $51.90 a barrel.
"It seems like there's an awful lot of competing drivers ...
and crude seems confused," said Stewart Glickman, head of energy research at CFRA Research in New York.
"Volatility has actually been tame, and there's no sustained trend lately that can break us out of this $45-$55 a barrel range."
The number of U.S. rigs drilling for new oil fell by seven to 736 in the week to Oct. 20, the lowest level since June, energy services firm Baker Hughes said on Friday.
But analysts said the reduction in drilling rigs in the United States could prove temporary as activity had been restrained by hurricane threats.
"We think the fall in shale oil activity is an indication of rising costs, higher break-evens outside of geological sweet-spots, falling initial well productivity and cash-flow constraints at unsustainably low prices," Standard Chartered said in a note.
"However, the turn down in drilling has yet to temper the optimism of most forecasts of U.S. output growth in 2018."
Market participants also await data from industry group American Petroleum Institute (API) and the U.S. Department of Energy's Energy Information Administration (EIA) later in the week for clues on the pace of rebalancing. U.S crude inventories likely fell for the fifth straight week, a preliminary Reuters poll showed on Monday.
Prices have been supported over the past few sessions by supply disruptions in northern Iraq, where tensions have been high since the Kurdistan region's vote in favour of independence last month.
Crude oil exports through the Iraqi Kurdistan controlled-pipeline to the Turkish port of Ceyhan rose to 288,000 bpd on Monday afternoon, from 255,000 bpd earlier in the day, a shipping source told Reuters.
Typically, the pipeline transports about 600,000 bpd.
Security sources told Reuters Iraqi forces were deploying tanks and artillery near a Kurdish-held area of northern Iraq where a section of the Kurdish oil export pipeline is located.
U.S. Secretary of State Rex Tillerson urged the Iraqi government and the Kurdistan region on Monday to resolve their conflict over Kurdish self-determination and disputed territories through dialogue.
Potential further steps by OPEC, rising global oil demand and the reduction in U.S. drilling and its crude oil stocks are some of the factors that could raise oilprices in the short term, said Frank Schallenberger, head of commodity research at Landesbank Baden-Wuerttemberg.
"I wouldn't be surprised to see WTI going up to $55 a barrel and Brent to $60 a barrel before the beginning of November," he said.
(Additional reporting by Karolin Schaps in Amsterdam and Henning Gloystein in Singapore; Editing by Edmund Blair and Cynthia Osterman)