Oil steady as U.S. output gains offset Middle East tensions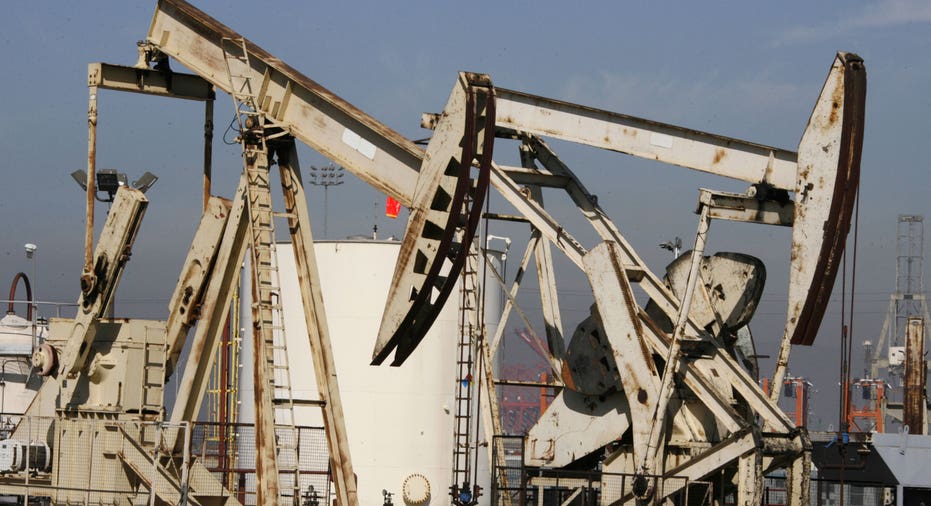 Oil prices ended little changed on Tuesday, steadying after earlier gains and losses, as expectations of high U.S. production and exports offset concerns that fighting between Iraqi and Kurdish forces could threaten the country's crude output.
Brent crude futures gained 6 cents, or 0.1 percent, to settle at $57.88 per barrel, while U.S. crude gained 1 cent to settle at $51.88. Both contracts traded up nearly 1 percent and down over 1 percent during the day.
The Baghdad government recaptured territory across northern Iraq from Kurds on Tuesday, widening a campaign that has shifted the balance of power in the country.
The fighting in one of Iraq's main oil-producing areas helped to restore a risk premium on oil prices, though officials said that oilfields in the region were operating normally.
"The security premium built into prices from the (Iraqi-Kurdish) situation is in the process of vanishing," said John Kilduff, partner at Again Capital LLC in New York.
"Everyone is looking to see if the high level of (U.S.) crude oil exports will pull down inventories again," Kilduff said.
Analysts forecast U.S. crude inventories declined by about 4.2 million barrels in the week to Oct. 13.
The American Petroleum Institute (API), an industry trade group, will release U.S. weekly petroleum inventory data at 4:30 p.m. EDT (2030 GMT), ahead of the government's report on Wednesday.
"Market participants will closely watch the rising oil-production profile in the United States and persistently high exports from the country – factors that will continue to limit gains in oil prices," said Abhishek Kumar, senior energy analyst at Interfax Energy's Global Gas Analytics in London.
Tension between the United States and Iran is also rising, increasing the global risk premium for oil.
U.S. President Donald Trump on Friday refused to certify Iran's compliance over a nuclear deal, leaving Congress 60 days to decide on further action against Tehran.
During the previous round of sanctions against Iran, about 1 million bpd of oil was cut from global markets.
"Oil and geopolitics are very much interlinked," Fatih Birol, executive director of the International Energy Agency, told Reuters. "Oil security remains a critical issue."
With supply cuts led by the Organization of the Petroleum Exporting Countries (OPEC) tightening the market, analysts have been raising their oil price forecasts.
Birol said the rate of compliance by OPEC and its partners in their targeted cutting of about 1.8 million barrels per day between January this year and March 2018 was about 86 percent.
Bank of America Merrill Lynch said it was raising its oil price forecasts.
"We see Brent averaging $54 this quarter and $52.50 per barrel in 1H18, compared with our previous forecasts of $50 and $49.50 per barrel respectively," it said. (Additional reporting by Christopher Johnson in London and Henning Gloystein in Singapore; Editing by Marguerita Choy and Louise Heavens)