Oil steadies after big fall, but soaring US crude output still weighs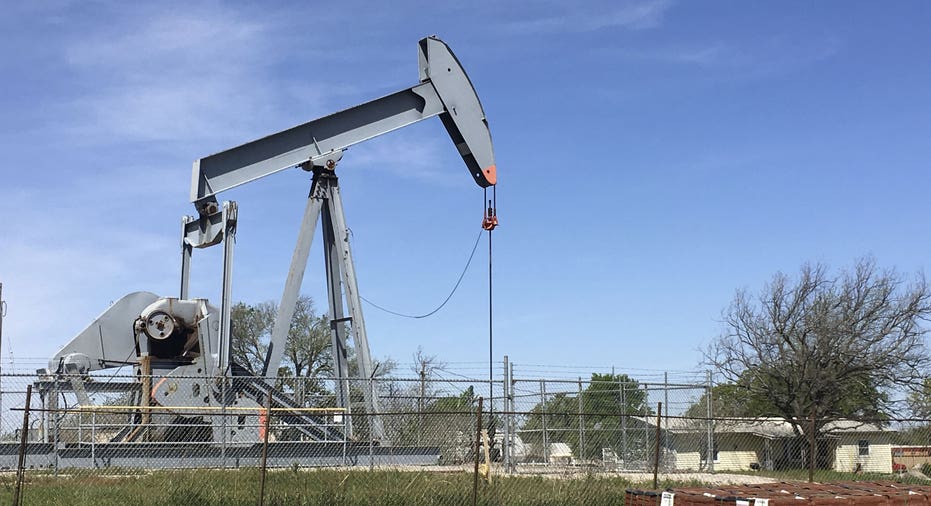 Oil prices steadied on Thursday, supported by healthy demand, after falling the previous day under pressure from record U.S. crude production and rising inventories.
Brent crude futures were at $64.36 per barrel at 0758 GMT, up 2 cents, or 0.03 percent, from their previous close. That slight rise came after a fall of more than 2 percent the previous day.
U.S. West Texas Intermediate (WTI) crude futures were at $61.16 a barrel, up 1 cent, or 0.02 percent. WTI also fell by more than 2 percent the previous session.
The steadier prices on Thursday followed a U.S. crude inventory build that was not as big as expected during the current seasonal demand lull at the end of winter, when many oil refineries shut down for maintenance.
"Oil prices bounced back immediately after the release of the weekly oil inventories data from the Energy Information Administration ... (where) the headline figure was better than expected," said Fawad Razaqzada, market analyst at futures brokerage Forex.com.
The EIA reported late on Wednesday that U.S. crude inventories  rose by 2.4 million barrels in the week to March 2, to 425.91 million barrels, less than the 2.7 million barrel increase analysts had forecast. On the demand side, U.S. bank Goldman Sachs said in a note to clients dated March 7 that the outlook remained for healthy growth, despite recent signs of a slight economic slowdown.
"A still robust growth outlook for 2018 and the recent pattern of 2Q demand acceleration all leave us reiterating our 1.85 million bpd 2018 global oil demand growth forecast," the bank said.
Despite this, soaring U.S. production, which last week marked another record, at 10.37 million barrels per day (bpd), is looming over oil markets.
"Crude is ... under pressure from rising U.S. production which hit a new high last wee
k, now firmly above Saudi Arabia's production level," said William O'Loughlin, investment analyst at Australia's Rivkin Securities.
At just below 11 million bpd, only Russia produces more than the United States, although the International Energy Agency (IEA) expects even this to change as the United States is set to surge past 11 million bpd by late 2018.
With U.S. output outpacing demand growth, analysts say the Organization of the Petroleum Exporting Countries (OPEC) and Russia, who together with some other producers have been withholding production in order to prop up prices, are under pressure to keep up the supply restraint, even at the cost of market share.
"OPEC may ... have to extend its production agreement with Russia and co in order to avoid triggering another 2014-style sell-off in oil prices," said Razaqzada.
(Reporting by Henning Gloystein and Roslan Khasawneh Editing by Kenneth Maxwell and Tom Hogue)