Oil slips as trade spat escalates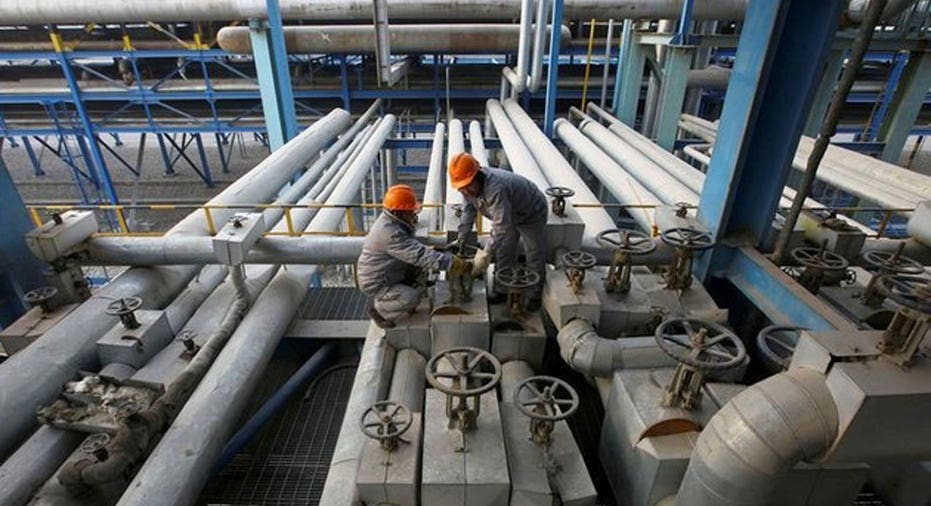 Oil prices slipped on Thursday as an escalating trade dispute between the United States and China outweighed the bullish impact of a decline in U.S. commercial crude inventories.
Benchmark Brent crude oil was down 30 cents a barrel at $74.48 by 0825 GMT. U.S. light crude was 10 cents lower at $67.76.
The trade dispute between the United States and China deepened on Thursday with the imposition of 25 percent tariffs on $16 billion worth of each other's goods.
Washington is holding hearings this week on a proposed list of another $200 billion worth of Chinese imports to face duties, to which China is almost certain to respond.
"These (overall) measures are expected to shave up to 0.3-0.5 percentage points from China's real GDP growth in 2019," said rating agency Moody's Investor Service. "For the U.S. ... trade restrictions will trim off about one quarter of a percentage point from real GDP growth to 2.3 percent in 2019."
Oil demand is closely linked to economic activity and the trade dispute has already led analysts to trim their forecasts for future energy consumption.
But while the outlook for oil demand growth may be moderating, some markets are tight.
U.S. commercial crude oil inventories fell by 5.8 million barrels in the week to Aug. 17 to 408.36 million barrels, the Energy Information Administration (EIA) said in its weekly report.
"This week's report was bullish for crude," said Societe Generale oil analyst Michael Wittner. "Crude stocks drew due to sharply lower crude imports and near-record refinery crude runs."
Meanwhile, U.S. oil production is rising as shale output increases and climbed to 11 million barrels per day last week, the EIA report said.
That means the world's three top producers, Russia, the United States and Saudi Arabia, now all pump around 11 million bpd, meeting a third of global demand.
(Reporting by Christopher Johnson in LONDON and Henning Gloystein in SINGAPORE Editing by Jane Merriman)