Oil Slips as More U.S. Drilling Revives Concern About Glut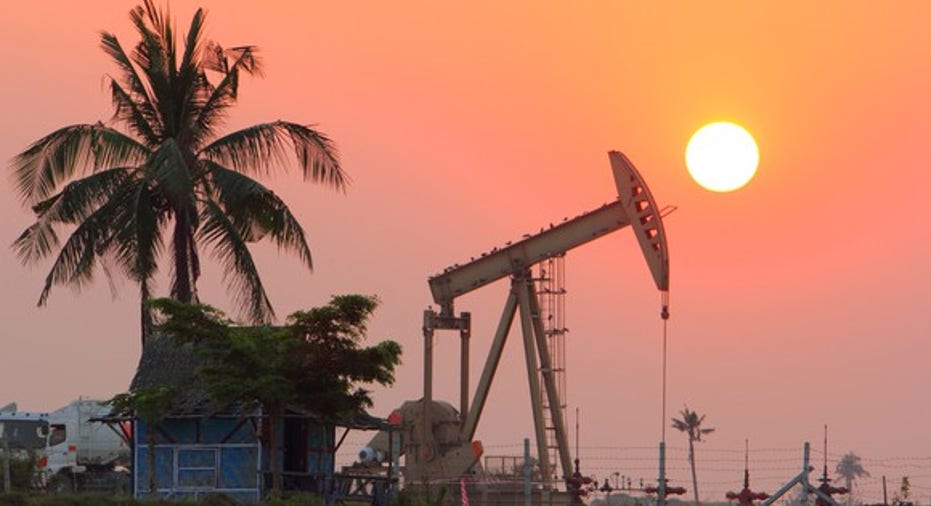 Crude prices edged lower Monday as investors weighed growing U.S. output against cutbacks by major oil producers.
U.S. crude for March delivery fell 54 cents, or 1%, to $52.63 a barrel on the New York Mercantile Exchange. Brent, the global benchmark, fell 29 cents, or 0.5%, to $55.23 a barrel on London's ICE Futures Exchange.
In recent weeks, oil has been batted back and forth within a narrow range, as indications that members of the Organization of the Petroleum Exporting Countries and other major producers are complying with their promises to cut production have competed with signals that U.S. shale producers are preparing to ramp up production. The competing forces have kept oil between $50 a barrel and about $54 a barrel since early December.
Market participants are becoming more confident that major producers are sticking to their deal to cut production. Tanker tracking firm Petro-Logistics said Friday that OPEC is on track to make 75% of its targeted cuts -- a relatively high level of compliance for the group.
But more will be needed to make a dent in global crude stockpiles, said Gene McGillian, research manager for Tradition Energy.
"What the market is really missing to move higher are signs that the big overhang in global oil inventory is starting to move down," Mr. McGillian said. "You need to see not only implementation of the full cut, but it being sustained for a long period of time," he said.
Meanwhile, indications that U.S. shale producers are ramping up have weighed on prices. Baker Hughes Inc. reported Friday another rise in shale-oil drilling rigs in the U.S. The fresh evidence that U.S. shale producers are taking advantage of higher oil prices unnerved some jittery investors Monday.
"That's giving people the sense that some of the production cuts by OPEC and non-OPEC countries are going to be offset by U.S. production over the course of the year," said Andy Lipow, president of Lipow Oil Associates in Houston.
U.S. oil production now stands at 8.96 million barrels a day, according to the U.S. Energy Information Administration.
But some analysts counter that any increase in U.S. oil output would likely be easily absorbed by rising demand over the next two years. SEB bank's Bjarne Schieldrop said output is falling in other countries, partly because of reduced capital spending in the industry.
"OPEC's decision to cut production has lifted prices since November 30, which will accelerate the revival of U.S. shale-oil production. We think this is good, because we think it will be needed," Mr. Schieldrop said.
U.S. oil production now stands at 8.96 million barrels a day and is rising, according to the U.S. Energy Information Administration.
ANZ Bank said U.S. production had long been expected to rise in 2017, after almost two years of shrinking output, so the impact on crude prices should be modest.
Gasoline futures fell 2.16 cents, or 1.41%, to $1.5055 a gallon. Diesel futures were down 1.22 cents, or 0.75%, at $1.6067 a gallon.