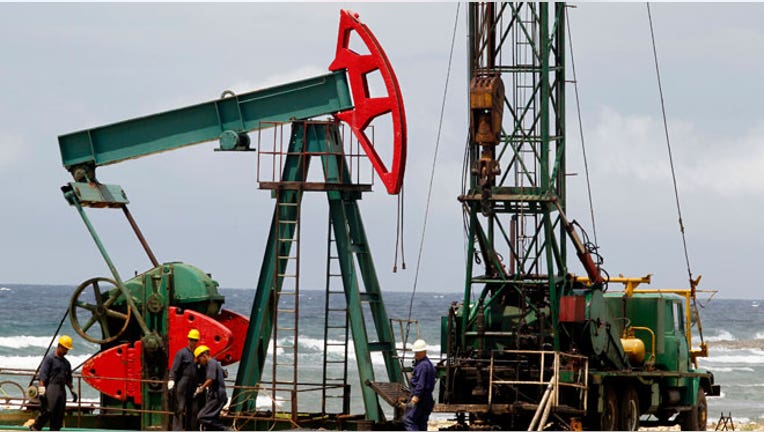 Oil prices fell on Tuesday, dented by worries about the demand outlook and rising supply, while hopes for a deal between OPEC and Russia on output cuts faded.
Brent for April delivery had dropped 53 cents to $33.71 a barrel by 0910 GMT, after settling down $1.75, or 4.9 percent, in the previous session.
The front-month contract for West Texas Intermediate (WTI) was down 61 cents at $31.01 after falling $2.00, or 5.9 percent, the session before.
Russia's energy minister and Venezuela's oil minister discussed the possibility of holding joint consultations between OPEC and non-OPEC countries in the near future, the Russian Energy Ministry said on Monday.
But Goldman Sachs said it was "highly unlikely" the Organization of the Petroleum Exporting Countries would cooperate with Russia to cut output, saying such a move would also be self-defeating as stronger prices would bring previously shelved production back to the market.
"It's hard to see a successful agreement between OPEC and Russia to cut production and people are starting to see that," said Andy Sommer, senior energy analyst at Axpo Trading in Dietikon, Switzerland.
He said there was a good chance that oil could fall back below $30 per barrel this month.
Underlining the well-supplied nature of the market, Russia's oil output rose to 10.88 million barrels per day (bpd) in January, from 10.83 million bpd in December, Energy Ministry data showed on Tuesday.
Stockpiles are still on the rise, leading many to speculate that global storage may be close to capacity, Sommer said.
U.S. commercial crude oil inventories likely rose by 4.7 million barrels last week to a new record of 499.6 million barrels, a Reuters survey taken ahead of industry and official data showed.
The American Petroleum Institute, an industry group, releases its weekly inventory report later on Tuesday, while data from the U.S. government's Energy Information Administration is due on Wednesday.
Investors await economic data later in the week, including U.S. nonfarm payroll and unemployment figures and producer prices from the euro zone.
The tumbling crude price has hit oil majors, with BP slumping to its worst annual loss in more than 20 years last year, its results showed on Tuesday, pushing its shares down more than 6 percent. Other oil companies also fell sharply.
(Additional reporting by Keith Wallis in Singapore; Editing by Dale Hudson)