Oil Slides 2%, Market Refocused on Global Supply Glut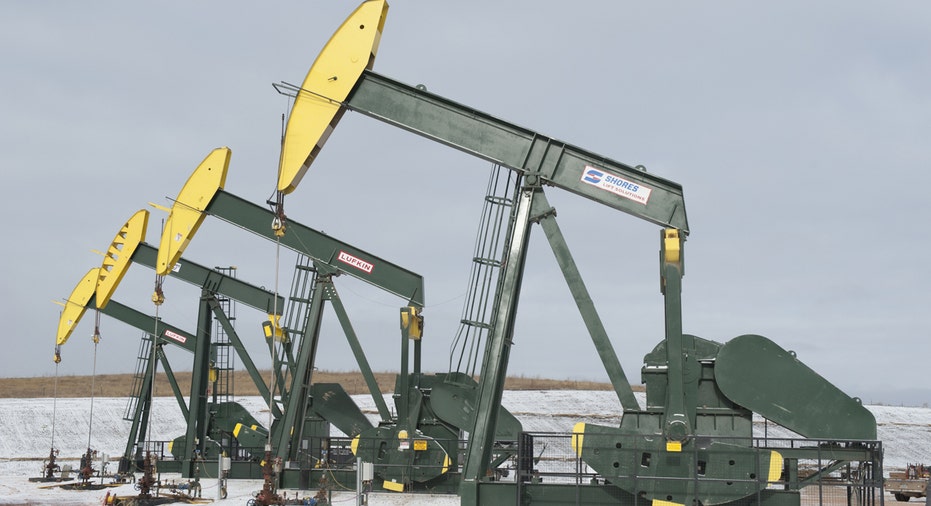 Crude oil futures fell more than 2% on Tuesday, resuming their slide after a one-day pause, as oversupply concerns returned to suppress a market briefly lifted by geopolitical worries linked to the Paris attacks.
An updated Reuters poll of analysts forecast that U.S. crude stockpiles rose for an eighth straight week last week, building by nearly 2 million barrels to reach near-record highs above 490 million barrels seen in April.
Industry group American Petroleum Institute will issue its own preliminary report on the stockpile situation at 4:30 p.m. EST (2130 GMT), two hours after market settlement.
Official inventory data from the U.S. government's Energy Information Administration is due on Wednesday.
Brent crude futures settled down 99 cents at $43.57 a barrel, touching a session low at $43.50. The global oil benchmark is less than $2 from rewriting its 6-1/2 year bottom of $42.23 set in August.
U.S. crude's West Texas Intermediate (WTI) futures settled down $1.07 at $40.67 a barrel, after an intraday low at $40.58. U.S. crude had sunk to a March 2009 low of $37.75 in August.
"Short term oriented traders may look to establish new bearish strategies," said Jim Ritterbusch of Chicago-based oil consultancy Ritterbusch & Associates. "We still see a test of the late August WTI lows as a 85-90 percent probability."
Brent's premium over U.S. crude <CL-LCO1=R> was below $2 a barrel, versus nearly $4 at the start of November. A narrower spread between the two tends to encourage a greater flow of oil from abroad into the U.S. market, as crude grades pegged to the pricier Brent become more affordable.
On Monday, crude prices had gained more than 2 percent on security fears related to Friday's attacks in Paris, and France's heavy bombing of Islamic State targets in Syria in the aftermath.
"Yesterday's rally was a reaction to the likely increase in geopolitical risk despite the fact Syria itself is not a big oil producer," said Pete Donovan, broker at New York's Liquidity Energy. "But as emphasis returns to the oversupply in oil, the market is giving back those gains."
U.S. crude futures have been under $50 longer now than they were during the height of the financial crisis in 2008/2009.
Options on U.S. crude expired on Tuesday, with open interest mostly gathered around put options, which give the seller the right, but not the obligation, to sell U.S. futures at both $40 and $45 a barrel.
(By Barani Krishnan; Additional reporting by Amanda Cooper in London and Henning Gloystein in Singapore; Editing by Meredith Mazzilli, David Gregorio and Andrew Hay)