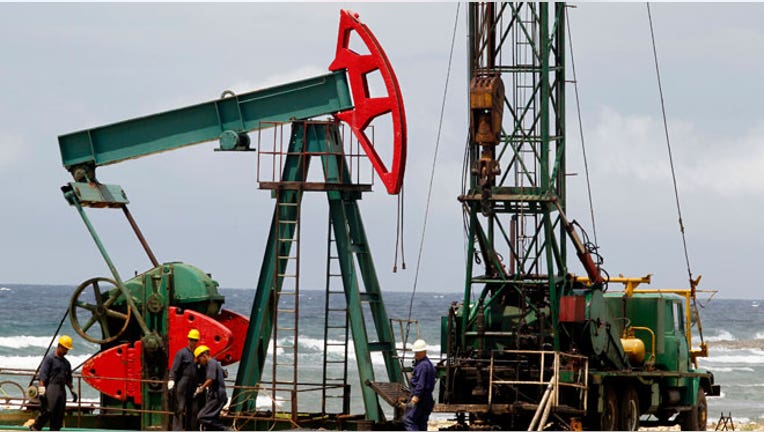 Oil fell sharply for the second straight day on Tuesday as hopes of a deal to curb one of the worst supply gluts in history continue to fade, with concerns about weak demand amid a mild winter deepening the rout.
The oil markets erased most of last week's four-day rally, when soared almost 20 percent from the lows touched in mid-January, after Russia's Energy Minister said OPEC kingpin Saudi Arabia suggested a production cut.
This week though, those hopes have dimmed as no deal has emerged and talks between Russia's energy minister and Venezuela's oil minister on Monday failed to result in any clear plan to reduce output.
The front-month contract for U.S. West Texas Intermediate (WTI) fell $1.21, or 3.8 percent to $30.41 per barrel by 12:55 p.m. EST (1755 GMT), after falling to as low as $29.81.
Brent for April delivery was down 92 cents at $32.32 a barrel after touching a low of $32.23, down 5.9 percent, in the session.
With forecasters projecting the weather in the United States will moderate during the last eight weeks of the November-March winter heating season, U.S. heating oil futures were down 2 percent and gasoline 6 percent lower.
"For whatever reason, there's a lot of hope that some deal will be pulled off," said John Kilduff, partner at Again Capital LLC in New York.
"As they continue to disappoint, we're going to trade lower, until the market forces them to do something and I think that's at a much lower price than here."
Goldman Sachs said it was "highly unlikely" the Organization of the Petroleum Exporting Countries would cooperate with Russia to cut output, saying the move would also be self-defeating as stronger prices would bring previously shelved production back to the market.
Prices are in danger of returning to the $20s unless there was concrete reaction on the supply side, said Thomas Saal, analyst at INTL FC Stone in Miami, Florida.
Still, Citi called a bottom on prices on Tuesday, saying that even while a deal may not materialize, the current lows will be short lived.
Oil stockpiles are still on the rise, with Russian output hitting a post-Soviet high in January, while U.S inventories forecast to have added 4.8 million barrels to record supplies last week.
The American Petroleum Institute (API) will release its data at 4:30 p.m. EST (2130 GMT), ahead of the government's report on Wednesday.
Meanwhile, the prolonged downturn in crude prices has crushed the oil majors' results.
Exxon Mobil Corp, the world's largest publicly traded oil company, reported its smallest quarterly profit in more than a decade and said it will cut 2016 spending by one-quarter, while BP reported to its biggest annual loss and announced thousands more job cuts. (By Devika Krishna Kumar; Additional reporting by Simon Falush in London, Keith Wallis in Singapore and Felix Bate in Paris; Editing by Chris Reese and Marguerita Choy)