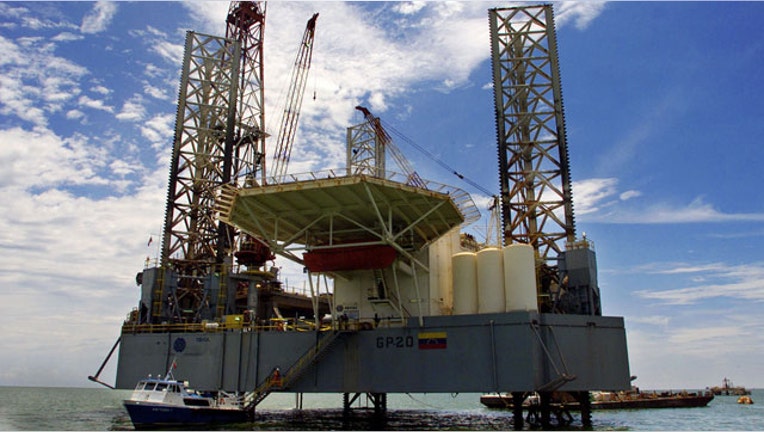 Oil prices recoiled 6% on Monday, again nearing the pivotal $30-a-barrel threshold before the close, after news that Iraq's output reached a record last month returned attention to a market glut that sent prices to 12-year lows last week.
Brent crude, the global benchmark, settled down $1.68 at $30.50 a barrel, 5.2 percent below its closing price on Friday. The close was well above Wednesday's $27.10 bottom, which was the cheapest benchmark price since November 2003.
U.S. crude closed $1.85, or 5.8 percent lower at $30.34 a barrel. That was 16 percent above the 13-year low of $26.19 it touched on Jan. 20.
The biggest two-day rally since 2008 on Thursday and Friday unwound some of what analysts called an "irrational" sell-off, which sent prices crashing below $30 for a total loss of more than 20 percent since the start of the year.
The 15-percent rebound came as traders raced to close out short positions and a monster blizzard moved toward the U.S. East Coast. It was nearly the largest ever two-day rally, while the renewed selling on Monday added to oil market volatility.
"Friday's advance was an overreaction to the storm," said Jim Ritterbusch of Chicago-based oil consultancy Ritterbusch & Associates.
Ritterbusch said the reversal on Monday comes as "the market is forced to refocus on various fundamentals that are set to become even more negative."
Iraq's oil ministry told Reuters on Monday that the country had record output in December, with its fields in the central and southern regions producing as much as 4.13 million barrels a day. A senior Iraqi oil official said separately the country may raise output even further this year.
"The news that Iraq has probably hit another record builds on the oversupply sentiment," said Hans van Cleef, senior energy economist at ABN Amro in Amsterdam.
"The oversupply will keep markets depressed and prices low, and on the other hand short positions are in excessive territory," he said.
A preliminary Reuters survey showed on Monday that commercial crude oil and gasoline inventories probably rose last week, while distillate stocks likely fell.
Data from industry group the American Petroleum Institute is due on Tuesday at 4:30 p.m. EST.
Oil prices came under more selling pressure after Standard Chartered said it expects oil prices to remain volatile for the rest of the first quarter, noting "the underlying negative sentiment in the market seems little changed."
HSBC and UniCredit slashed their oil price forecasts for 2016 on Monday, joining several brokerages and banks that have also scaled back their outlooks.
The March Brent contract for expires Friday and options expire Tuesday, which analysts said means traders probably hedged their short options positions, adding to the selling pressure on Monday.
Yet, some, including Standard Chartered, expect oil prices to stabilize by the end of 2016.
OPEC's Secretary-General Abdullah al-Badri said at an event in London that signs were already emerging that the market was rebalancing.
Analysts at Energy Aspects said Monday that global oil inventories would continue to grow in the coming months, but should start to ease by mid-year.
(By Devika Krishna Kumar; Additional reporting by Karolin Schaps in London, Meeyoung Cho in Seoul; Editing by Dale Hudson and Alden Bentley)