Oil rises to month-high with output cut extension expected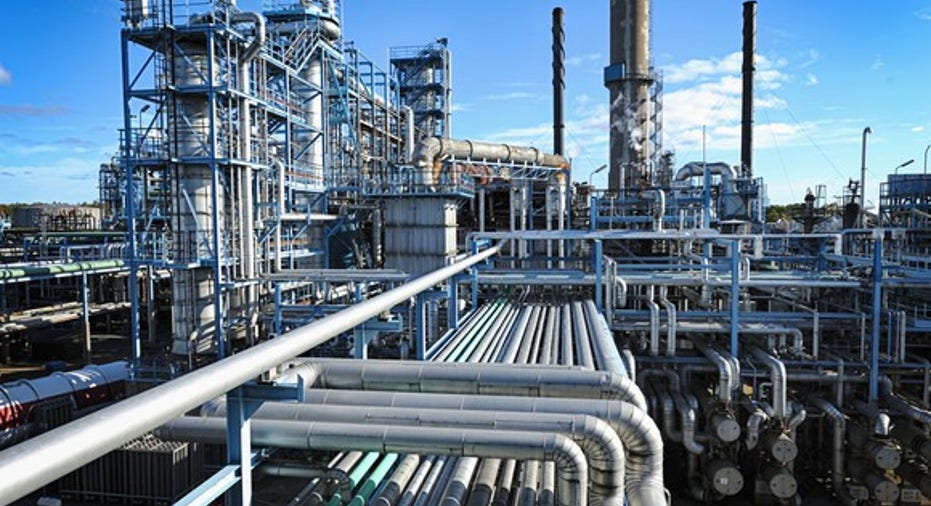 Oil prices rose to their highest levels in more than a month on Monday, amid growing confidence that top exporters would agree to extend supply curbs this week and speculation that the cuts could be deepened further.
Brent futures rose 26 cents, or 0.5 percent, to settle at $53.87 a barrel, while U.S. West Texas Intermediate crude for June rose 40 cents, or 0.8 percent, to settle at $50.73 per barrel on its last day as the front-month.
Both contracts plus WTI futures for July delivery, which will soon be the U.S. front-month, closed at their highest levels since April 18.
Both benchmarks climbed for an eighth time in the last nine trading days, putting the contracts up about 16 percent from five-month lows hit earlier this month.
Prices have risen on expectations the Organization of the Petroleum Exporting Countries and other producers, including Russia, would extend a deal at their meeting on May 25 to cut supplies by 1.8 million barrels per day (bpd) for another six or nine months.
"The decision (to extend cuts) seems to be almost a done deal," said Bjarne Schieldrop, chief commodities analyst at SEB Markets. "There seems to be a very high harmony in the group."
Saudi energy minister Khalid al-Falih paid a rare visit to Iraq on Monday in the latest effort by the top oil producer to convince its fellow OPEC member to extend supply cuts for a further nine months to ease the global glut and prop up prices.
OPEC Secretary-General Mohammad Barkindo said on Monday that he saw a growing consensus among the group's members as well as non-OPEC producers on the duration of an extension.
The possibility of deeper cuts was also being discussed ahead of a meeting of OPEC and other producers in Vienna on Thursday, sources said.
But such talk could lead to disappointment if not approved, Commerzbank analysts said.
"If the cuts are merely to be extended, this is likely to be met at best with a neutral reception, if not even with disappointment," Commerzbank said in a note.
Some analysts argue that deeper cuts are required to balance the market, but note the cuts so far have stimulated U.S. energy companies to boost shale production.
"We see risks for a renewed surplus later next year if OPEC and Russia's production rises to their expanding capacity and shale grows at an unbridled rate," Goldman Sachs said in a note.
U.S. energy companies added oil rigs for an 18th week in a row, the second-longest such streak on record, as higher crude prices motivated drillers to boost monthly shale production to its highest since mid-2015.
U.S. oil production has already climbed by 10 percent, or almost 900,000 bpd, since mid-2016 to 9.3 million bpd.
In addition, deeper OPEC cuts and higher oil prices could force some consumers to look for alternative suppliers and sources of energy.
India's petroleum and natural gas minister said Monday the country is considering U.S. and Canadian suppliers, as well as encouraging it to turn to renewable energy.
(Additional reporting by Stephen Eisenhammer in London and Henning Gloystein in Singapore; Editing by Susan Fenton and Diane Craft)