Oil Rises on Supply Decline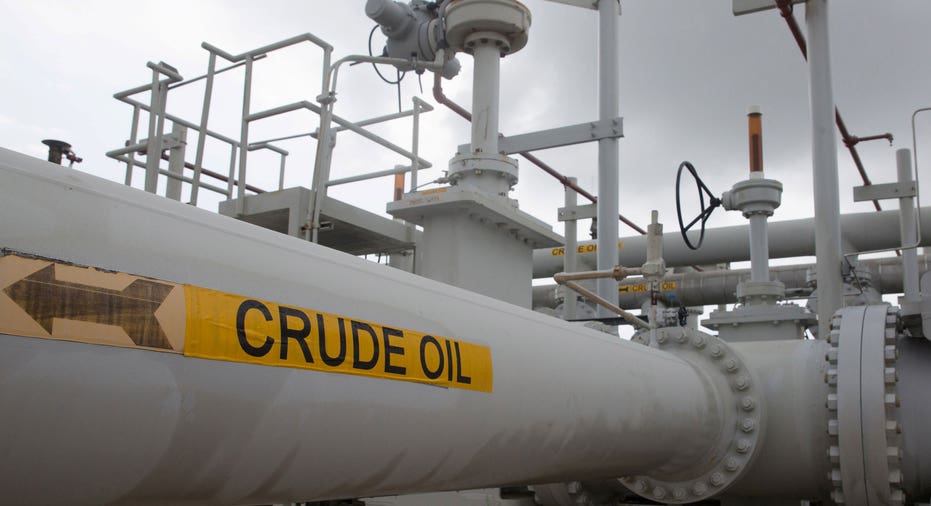 Oil prices rose on Wednesday, after sharp losses in the previous session, as industry data showed a surprise draw in U.S. crude stocks, although worries over a lack of agreement among producers to curb output kept a lid on gains.
Brent crude rose 28 cents to $46.25 a barrel by 0905 GMT after settling down $1.38 on Tuesday.
U.S. West Texas Intermediate (WTI) crude was up 20 cents at $44.87 a barrel after closing $1.26 a barrel lower the previous day.
Data from the American Petroleum Institute showed crude stocks fell 752,000 barrels in the week to Sept. 23 to 506.4 million barrels, compared with a forecast of a 2.8 million barrel build by analysts polled by Reuters.
Official data from the U.S. Energy Information Administration will be released at 1430 GMT.
Members of the Organization of the Petroleum Exporting Countries will hold informal talks at 1400 GMT in Algiers on Wednesday but the chances of the group reaching a deal on curbing output to prop up prices appear to be slim.
Iran rejected an offer from Saudi Arabia to limit its oil output in exchange for Riyadh cutting supply, and Iranian oil sources said Tehran wants to be allowed to produce 12.7 percent of the group's output.
But Saudi energy minister Khalid al-Falih said the gap in views between OPEC members was narrowing, offering some hope that a deal could be reached at a later time.
"The best that can be...hoped for at this afternoon's meeting is the laying of foundations for a deal when the cartel next meet in November by which time Iranian oil output may well have reached the all-important 4 million barrels-per-day mark," Stephen Brennock of brokerage PVM Oil said in a note.
Iranian output has stagnated at 3.6 million bpd.
Even if Riyadh and Tehran reach an agreement on adjusting output levels, OPEC will still have to contend with the ambitions of other members to boost their output.
"It is easy to forget that Nigeria and Libya also want to be allowed to step up their output, which is likely to account for over 1 million bpd," analysts at Commerzbank said in a note.
Commerzbank also pointed to the possibility of slowing global demand as a bearish factor for oil prices.
The World Trade Organization cut its forecast for global trade growth this year by more than a third on Tuesday, reflecting a slowdown in China and falling levels of imports into the United States.
(Additional reporting by Keith Wallis in Singapore; editing by Susan Thomas)