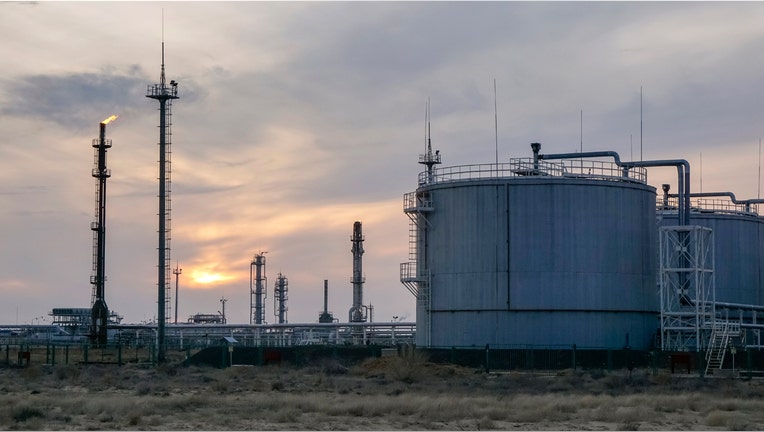 Oil prices were steady on Monday, holding on to last week's gains on speculation that OPEC might agree to cut production to reduce a supply glut that has pushed prices to the lowest in over a decade.
Brent crude futures, the global benchmark, were unchanged at $33.36 a barrel at 1718 GMT. U.S. futures traded at $29.67 a barrel, up 23 cents on Friday's close. Trade was thin due to the U.S. Presidents Day holiday.
"Some traders still think about the chances of an OPEC plus Russia (production) cut and close their short positions," said Frank Klumpp, oil analyst at Stuttgart-based Landesbank Baden-Wuerttemberg.
Nigeria's oil minister told Reuters the mood inside OPEC was shifting to a growing consensus that a decision must be reached on how to prop up prices.
Non-OPEC member Russia said on Monday it was in talks on coordinated output cuts with individual OPEC members, mainly Venezuela, but not with the organization itself, news agency Interfax quoted Russia's representative to OPEC as saying.
Last week, the United Arab Emirates' energy minister said OPEC was willing to cooperate on an output cut, the Wall Street Journal reported last week.
"The fact that the market has reacted so strongly certainly indicates that these comments are being taken seriously," analysts at Frankfurt-based Commerzbank wrote.
However, many analysts, including the International Energy Agency, are still skeptical OPEC will cut a deal with other producers to reign in ballooning output.
"We continue to believe that if prices were to be artificially supported with production cuts it would only give more expensive forms of production more room to breathe and would only solve the problem in the short term," Phillip Futures said in a note.
Iran is exporting 1.3 million barrels per day (bpd) of crude, and will be pumping 1.5 million bpd by the start of the next Iranian year on March 20, a vice president was quoted as saying on Saturday.
Iran would load 4 million barrels of crude on tankers destined for Europe in the coming 24 hours, a senior official was quoted as saying.
Ben van Beurden, chief executive of oil company Shell , said on Monday that volatility in oil prices may stabilize later this year and that prices could rebound after that. (Additional reporting by Osamu Tsukimori in Tokyo; Editing by Dale Hudson and Susan Fenton)