Oil rises more than 1 pct on bets U.S. inventories falling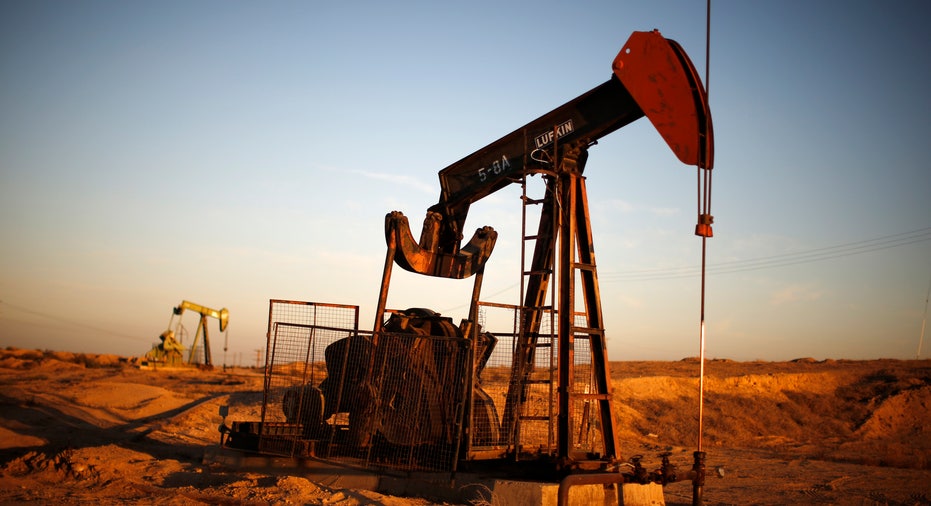 Oil prices rose on Thursday as renewed attention was put on U.S. oil stockpile declines after an industry report suggested oil inventories at the Cushing, Oklahoma hub were declining.
Inventories at Cushing, the delivery hub for U.S. crude futures, declined more than a million barrels in the week to Aug. 15, traders said citing estimates from energy industry information provider Genscape.
In the latest week to Aug. 11 for which government data was available, Cushing inventories increased nearly 700,000 barrels.
Inventories in the United States are closely watched as the market grapples with a global supply glut.
Brent crude settled up 76 cents, or 1.51 percent at $51.03 a barrel. U.S. light crude was 31 cents, or 0.66 percent, higher at $47.09 a barrel.
Both benchmarks fell more than 1 percent on Wednesday despite data showing that U.S. inventories last week fell the most in nearly a year.
Energy Information Administration (EIA) data showed commercial U.S. crude stocks <C-STK-T-EIA> have fallen by almost 13 percent from their peaks in March to 466.5 million barrels. Stocks are now lower than in 2016.
U.S. oil output, however, is rising fast as shale producers take advantage of a recent increase in prices.
U.S. crude production rose 79,000 barrels per day (bpd) to over 9.5 million bpd last week, its highest level since July 2015, and 12.8 percent above the most recent low in mid-2016. <C-OUT-T-EIA>
"Yesterday, the production number trumped the storage number, but it was still a draw of 9 million," said Bob Yawger, director of energy futures, energy futures at Mizuho. "There are some weaker shorts that are probably sold out and they want to get out."
Rising U.S. output has been undermining efforts by the Organization of the Petroleum Exporting Countries and other producers including Russia to drain a global fuel glut.
They have promised to restrict output by a total of 1.8 million bpd between January this year and March 2018.
William O'Loughlin at Rivkin Securities said that if inventory declines continued at the current pace, U.S. stocks would fall below the five-year average in two months.
"The pace of the declines indicates that OPEC production cuts are having an effect, although the current oil price suggests that the market is skeptical about the longer-term prospects for rebalancing of the oil market," he added.
Brent prices are down almost 12 percent since OPEC and its allies began cutting production in January.
(Additional reporting by Henning Gloystein in Singapore and Christopher Johnson in London; editing by Adrian Croft and Andrew Hay)