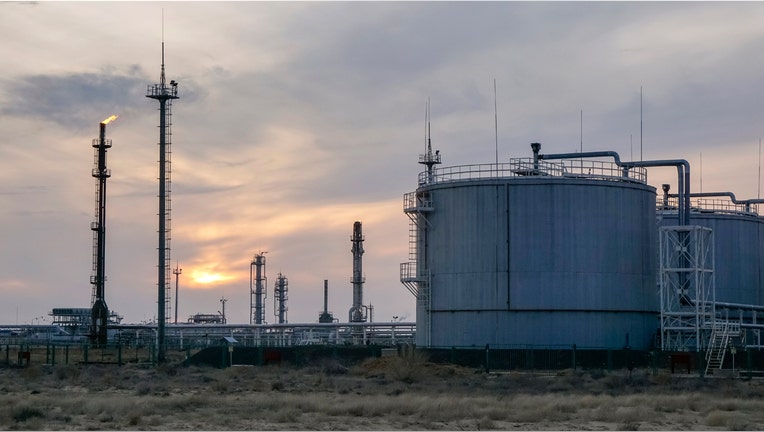 Oil prices rose on Wednesday as efforts led by Russia and Saudi Arabia to broker a deal to freeze production levels and ease a global glut turned to Iran, which signaled a tough line.
Iranian Oil Minister Bijan Zanganeh was due to meet his counterparts from Venezuela, Iraq and Qatar at 1030 GMT in Tehran. An Iranian official earlier said Iran would continue increasing its crude output until it reached levels seen before the imposition of international sanctions.
"Asking Iran to freeze its oil production level is illogical," Iran's OPEC envoy, Mehdi Asali, was quoted as saying by the Shargh newspaper.
A freeze in production from the near-record levels in January would do little to relieve the glut, analysts said.
"The market needs a cut, not a production freeze," said PVM analyst David Hufton.
Brent crude was up 92 cents at $33.10 a barrel by 1105 GMT, after settling down $1.21 in the previous session. U.S. crude rose 68 cents to $29.72 a barrel.
Under a proposal that could lead to the first global oil production deal in 15 years, major producers would freeze their output at January levels. But Saudi Arabia said on Tuesday the deal depended on the cooperation of other big producers.
Iran, the Organization of the Petroleum Exporting Countries' fourth-largest producer, might be offered an exception as it seeks to ramp up production following the removal of sanctions over its nuclear program last month, said Ildar Davletshin, analyst at Renaissance Capital.
Moves to freeze output at January levels will make little difference to the overall supply-demand balance this year and not be enough to clear the 600,000 barrels per day surplus projected for the year, analysts at FGE said in a note.
"It could pave the way for further action to be taken should the likes of Saudi Arabia, other OPEC members and Russia deem it necessary," FGE said.
Still, a deal would signal a change in Saudi Arabia's stand.
"The deal doesn't add much to rebalance the market, but it is still important that the parties talk. The Saudis are no longer saying they are fighting for market share but that they are ready to discuss a deal," Davletshin said.
Investors are also eyeing U.S. oil inventory data later on Wednesday and on Thursday for further direction on prices, with a poll of analysts suggesting a gain of 3.9 million barrels in crude oil stocks last week.
(Additional reporting by Keith Wallis; Editing by Dale Hudson and Adrian Croft)