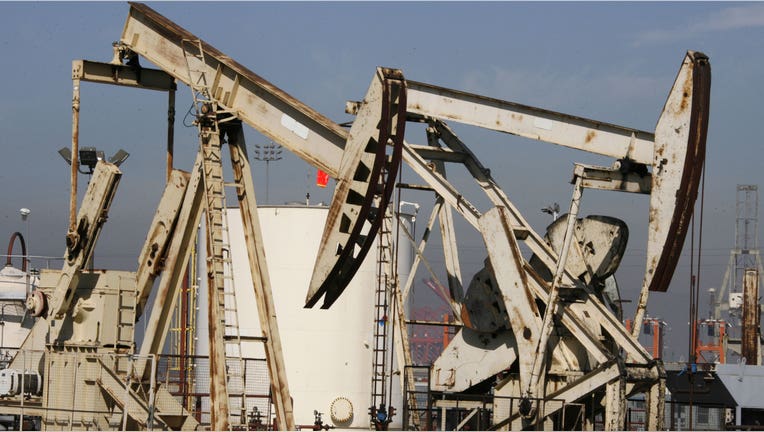 LONDON, Feb 1 (Reuters) - Oil rose on Thursday after a survey showed OPEC's commitment to its supply cuts remains in place, even as U.S. production topped 10 million barrels per day for the first time since 1970.
Brent April crude futures rose 59 cents to $69.48 a barrel by 1438, while NYMEX crude for March delivery also rose 59 cents to $65.32.
Brent crude rose by 3.3 percent in January, its strongest start to the year for five years, in line with a broad rise in other risk-linked assets such as U.S. equities, which hit record highs last month and marked their biggest January increase since 1997.
With investors now pondering which of oil's current key driving forces will prove dominant -- rising U.S. crude output or OPEC's adherence to its supply cuts -- the relationship with equities and even the dollar is likely to erode.
"I don't think it's durable, that suddenly we see oil and the S&P attached at the hip. They have coincidentally done well and it's profit-taking. But I think their fortunes are going to diverge and this correlation won't survive the test of time," said London Capital Group head of research Jasper Lawler.
"The other factor is that big $70 level in Brent. That is pretty much the top of the range for most forecasts out there. So again, that's a price level that gives some pause for thought. I don't think we should go back to $60 but I think probably $65 seems like a logical area to ... start refocusing on the fundamentals of the market versus general sentiment."
Goldman Sachs raised its three-month forecast for Brent to $75 from $62 and its six-month forecast to $82.50 from $75.
OPEC oil output rose in January from eight-month lows as higher output from Nigeria and Saudi Arabia offset declines in Venezuela and strong compliance with the OPEC-led supply pact, according to a Reuters survey.
Oil prices are unlikely to advance much above $70 a barrel in 2018, given the tug of war between OPEC and the U.S. shale industry, a Reuters poll showed on Wednesday.
U.S. crude oil production in November surpassed 10 million bpd for the first time since 1970 and neared the output record, the Energy Information Administration said on Wednesday.
"This is the reality for world oil markets today: U.S. oil production is key to prices and is going to remain key for the foreseeable future," said Michael Burns, oil and gas partner at law firm Ashurst.
(Additional reporting by Osamu Tsukimori; Editing by David Goodman)