Oil rallies on China import boost, Mideast tensions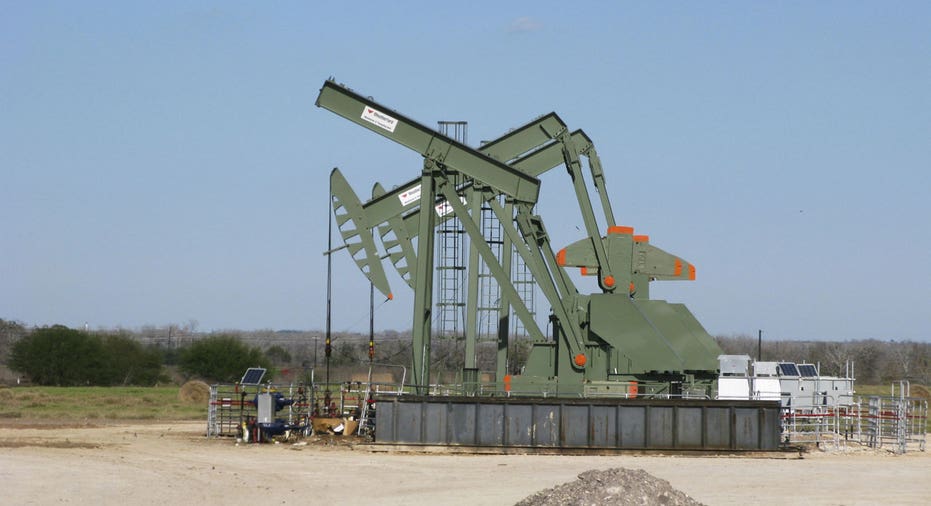 Oil prices firmed on Friday as bullish news from strong Chinese oil imports and tensions in the Middle East put Brent on track for a nearly 3 percent weekly gain.
The developments added to other signs that the market was finally rebalancing after years of excess supply, but analysts warned that the 2018 balance was still shaky.
Brent futures were up $1.03, or 1.8 percent, at $57.28 a barrel by 12:12 p.m. EDT (1612 GMT). U.S. crude was up 86 cents, or 1.7 percent, at $51.46 per barrel.
Earlier in the day, both contracts hit their highest since the end of September, putting Brent on track for a weekly gain of 3 percent, and U.S. crude for a 4 percent weekly increase.
Chinese oil imports hit 9 million barrels per day (bpd) in September, data showed on Friday. Imports averaged 8.5 million bpd between January and September, solidifying China's position as the world's biggest oil importer.
"We woke up with the strong data from China. That's on the supportive side," said Olivier Jakob, managing director of oil consultancy PetroMatrix.
China's robust imports have been driven by purchases for its strategic petroleum reserves (SPR). The nation has spent around $24 billion building its crude reserves since 2015 and now holds around 850 million barrels of oil in inventory, according to the International Energy Agency (IEA).
Baker Hughes will release its weekly North American rig count survey around 1:00 p.m. EDT (1700 GMT).
Unrest in Iraq, and possible U.S. action on the Iran nuclear deal, also underpinned prices.
Tensions between the two, which traders fear could impinge on oil exports from the region, have been building since Iraq's Kurds overwhelmingly backed independence in a Sept. 25 vote.
Kurdish authorities have sent thousands more troops to the oil region of Kirkuk to confront "threats" from Iraq's central government, the vice president of the autonomous Kurdistan region said on Friday.
Later on Friday, U.S. President Donald Trump is expected to announce that he will not certify the 2015 Iran nuclear deal. The deal has to be re-certified every 90 days and is due for renewal on Sunday.
The step would give the U.S. Congress 60 days to decide whether to impose sanctions, but Iran's parliament speaker told the TASS news agency that decertification would "be the end" of the deal and cause "global chaos".
"Such a move could constrain the flow of much-needed foreign investment to Iran's upstream sector, which in turn will be detrimental to oil exports from the country," said Abhishek Kumar, senior energy analyst at Interfax Energy's Global Gas Analytics in London.
Despite the bullish signals, analysts warned that the Organization of the Petroleum Exporting Countries needed to extend its agreement to reduce oil output beyond its current March 2018 expiry date in order to clear stocks.
OPEC, with other producers including Russia, has agreed to production cuts of 1.8 million bpd.
"OPEC-led cuts have breathed new life into oil bulls but unless the organization digs deeper, the drawdown in global oil stockpiles will soon fizzle out," broker PVM's Stephen Brennock wrote.
(By Scott DiSavino; Additional reporting by Libby George in London and Henning Gloystein in Singapore; Editing by Bernadette Baum)