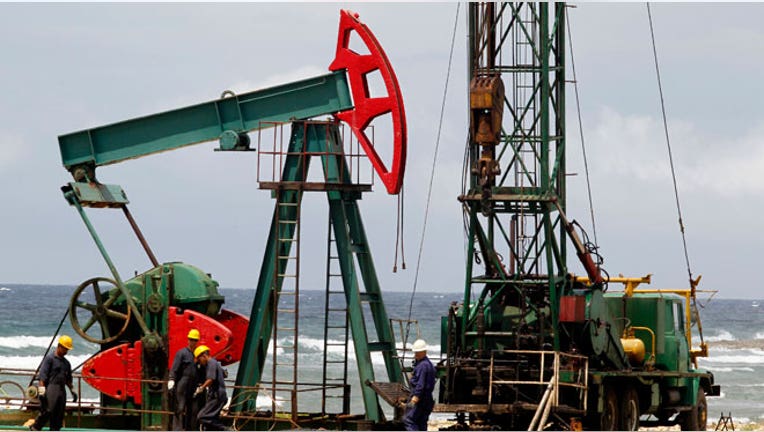 China manufacturing hit a four month low and is another weight on the heavily weighted petroleum complex. As oil producers in the U.S., Russia and around OPEC continue to produce full out as the world awaits to see if Saudi Arabia will show signs that they are going to stop the production madness. Oil is going to have a hard time finding a reason to rally as the market is still trying to adjust to last week's surprise stimulus shot from Japan driving the dollar to a seven year high against the yen. With more signs that demand is weakening, it will be up to the Saudis to show signs that they have had enough and are ready to cut back.
Yet so far, the Saudis have done the opposite. The Saudis seem content with the falling oil price and its potential fallout. OPEC Secretary General el-Badri said that it is unlikely that OPEC will change output levels in 2015. So it seems OPEC is more interested in trying to break the U.S. oil producer that they are trying to save some of their financially challenged members.
The Saudis also know that if they cut production it will only help Russia. The Ruble hit a record low overnight, despite the fact that the Russian central bank raised its benchmark interest rate by 1.5 percentage points to 9.5 percent on Friday. This comes as Russian oil production hit an average 10.6 million barrels per day last month.
In the meantime, in the U.S. we should see another build in crude supply. We should see oil inventory rise by 3 million barrels, while gas supply should rise by 1 million barrels and distillates should fall by 1 million barrels. Refinery runs should be steady.
Natural Gas is getting a blast off of some wintery weather that struck the country. The Trade relies that with supply 8% below the five year average, the one thing we can't afford is a long cold winter. So far winter is getting off to a pretty cold start. We have seen early snows and below normal temperatures in the Midwest and Northeast.
Check out Price Links! https://www.youtube.com/playlist?list=PLDq9JQANqxRxCBaHqunzBT4Frxitjw-XV.
Past results are not necessarily indicative of future results. Investing in futures can involve substantial risk of loss & is not suitable for everyone. Trading foreign exchange also involves a high degree of risk. The leverage created by trading on margin can work against you as well as for you, and losses can exceed your entire investment. Before opening an account and trading, you should seek advice from your advisors as appropriate to ensure that you understand the risks and can withstand the losses.
The information and data in this report were obtained from sources considered reliable. Their accuracy or completeness is not guaranteed and the giving of the same is not to be deemed as an offer or solicitation on our part with respect to the sale or purchase of any securities or futures. The Price Futures Group, its officers, directors, employees, and brokers may in the normal course of business have positions, which may or may not agree with the opinions expressed in this report. Any decision to purchase or sell as a result of the opinions expressed in this report will be the full responsibility of the person authorizing such transaction. Reproduction and/or distribution of any portion of this report are strictly prohibited without the written permission of the author. Trading in futures contracts, options on futures contracts, and forward contracts is not suitable for all investors and involves substantial risks.