Oil climbs as market tightens on lost supply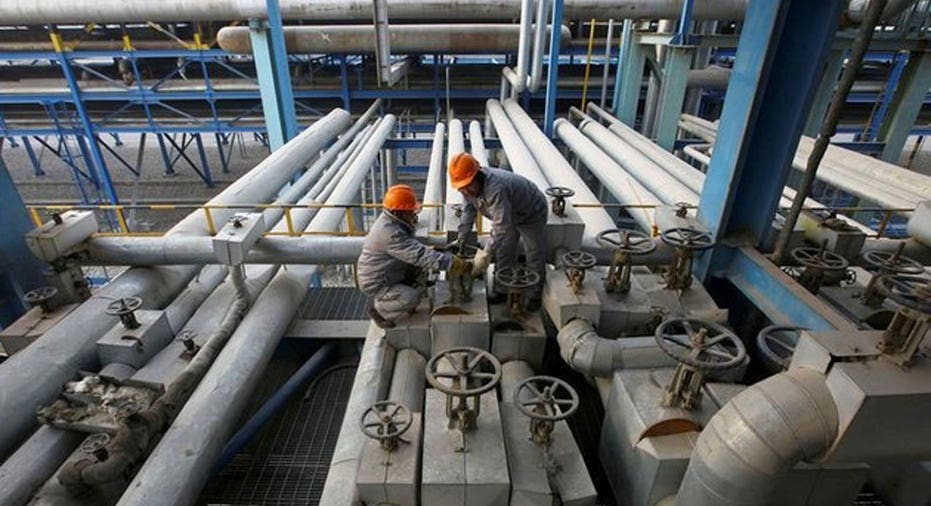 Oil prices rose on Friday as U.S. sanctions against Iran threatened to remove a substantial volume of crude oil from world markets at a time of rising global demand.
Benchmark Brent crude jumped $1.49 to a high of $79.34 a barrel before easing back to around $79.00 by 1030 GMT.
U.S. light crude was down 15 cents at $73.30. On Thursday, the contract hit its highest since November 2014 at $74.03 per barrel.
Iran is the fifth-largest oil producer in the world, pumping about 4.7 million barrels per day (bpd), or almost 5 percent of world's oil, much of it to China and other energy-hungry nations such as India.
The U.S. government wants to stop Tehran exporting oil to cut off a vital supply of finance and hopes other big oil producers in the Organization of the Petroleum Exporting Countries and Russia will make up for the deficit.
But the world oil market is already tight and many analysts and big investors think strict enforcement of U.S. sanctions against Iran will push up prices sharply.
"The stronger the implementation and enforcement, the higher the oil price will go," Vienna-based consultancy JBC Energy said in a note to clients. "In such a case, triple-digit oil prices are not off the table."
A Reuters survey of 35 economists and analysts on Friday forecast Brent would average $72.58 a barrel in 2018, 90 cents higher than the $71.68 forecast in last month's poll and compared with the $71.15 average so far this year.
North American oil stocks have fallen as an outage at Canada's Syncrude has locked in more than 300,000 bpd of production. The outage is expected to last at least through July, according to operator Suncor Energy.
Outside North America, record demand and voluntary supply cuts led by OPEC have pushed up prices.
Unplanned supply disruptions from Libya to Venezuela have further tightened the market.
OPEC and Russia have said they will raise output to meet demand and replace crude from unplanned disruptions but many analysts think that the extra supply may be inadequate.
Major buyers of Iranian oil, including Japan, India and South Korea, have indicated that they may stop importing Iranian crude if U.S. sanctions are imposed.
Until then, however, Asia is buying as much Iranian oil as possible. Imports of Iranian crude oil by major buyers in Asia rose in May to the highest in eight months.
China, India, Japan and South Korea last month imported 1.8 million bpd from Iran, up 15 percent from a year ago.
(Additional reporting by Henning Gloystein in Singapore; editing by Louise Heavens)