Oil Prices Slide Amid Rise in Crude, Fuel Supplies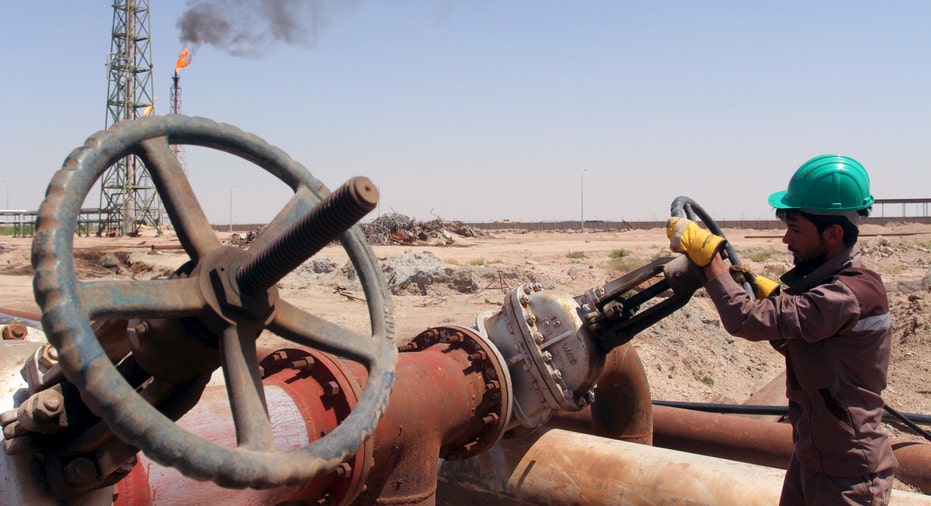 Oil prices fell more than 1% on Monday as rising stockpiles of crude and refined fuel intensified fears of another major glut building.
Market intelligence firm Genscape reported that the Cushing, Oklahoma delivery hub for U.S. crude futures saw a supply build of 26,460 barrels in the week to July 15, traders who saw the data said.
Morgan Stanley said in a report that demand for fuels such as diesel and gasoline were lagging petrochemicals, clouding the outlook for oil.
"A rapid rise of non-petroleum products (demand) is boosting total product demand, but this is unhelpful for crude oil. Based on the latest data, even our tepid 800,000 barrels per day growth estimate for global crude runs looks too high," it said.
U.S. gasoline and distillate stocks surged unexpectedly last week, government data showed, crimping margins for refiners at the height of summer driving season when demand for fuels were generally healthy.
Morgan Stanley said it still expected a supply-demand rebalancing in oil by mid-2017 but added that fundamental headwinds were growing the market. "Tail risks are admittedly large in both directions, as geopolitics add to uncertainty."
Brent crude was down 70 cents, or 1.5 percent, at $46.91 a barrel by 11:45 a.m. EDT (1545 GMT). It fell more than $1 earlier to a session low of $46.50.
U.S. West Texas Intermediate (WTI) crude slid by 72 cents, or 1.5 percent, to $45.23 a barrel, after a session low of $44.86.
"We are maintaining a bearish trading stance as we still see an ultimate price downdraft in WTI and Brent to about $37 and $38 areas respectively," said Jim Ritterbusch of Chicago-based oil markets consultancy Ritterbusch & Associates.
Turkey's attempted coup barely affected the market as Istanbul's Bosphorus Strait, which handles about 3 percent of global oil shipments mainly from Black Sea ports and the Caspian region, reopened from a brief closure.
Oil prices are up nearly 75 percent since hitting 12-year lows of around $27 for Brent and about $26 for U.S. crude in the first quarter. The rally has stalled since the two benchmarks breached the $50 a barrel mark in May as worries grew that higher prices will fuel more production.
Hedge funds last week cut their bullish bets on Brent to the lowest since February even they raised their positive wagers on U.S. crude, data showed.
Saudi Arabia's energy minister said on Sunday the kingdom would react as usual to supply-demand in oil, monitoring developments in crude markets.
(By Barani Krishnan; Additional reporting by Ahmad Ghaddar in LONDON; Editing by Adrian Croft and Marguerita Choy)