Oil Prices Sink to Two-Month Low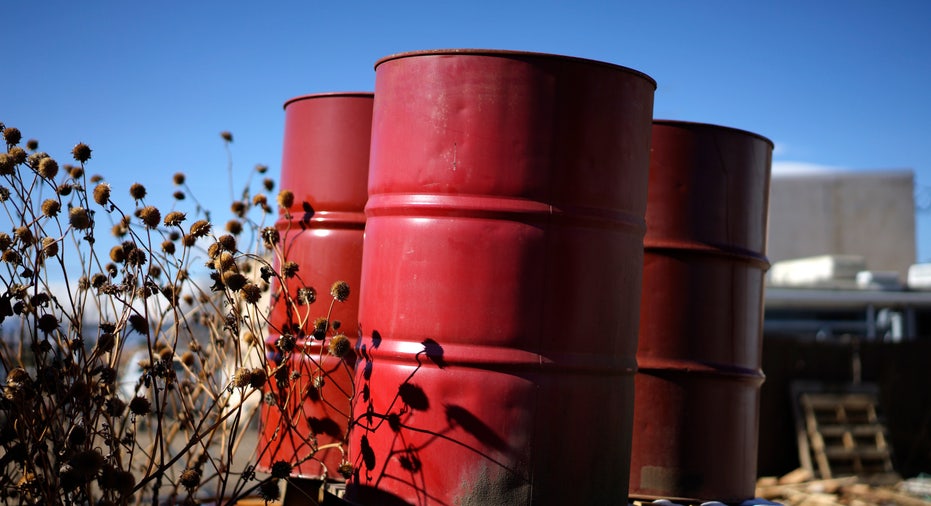 Crude-oil prices dropped Thursday on growing concerns that a glut of gasoline is due to persist despite strong summertime driving demand.
U.S. oil for August delivery settled down $2.29, or 4.8%, to $45.14 a barrel on the New York Mercantile Exchange. Brent, the global benchmark, declined $2.40, or 4.9%, to $46.40 a barrel on ICE Futures Europe.
Both benchmarks fell to the lowest level since May 10.
Gasoline demand usually peaks in the summer as people hit the road for vacation, prompting refineries to buy more crude oil to turn into gasoline. But this year, refineries have already been running hard for months churning out gasoline, so the market is amply supplied.
Gasoline demand rose slightly last week, the Energy Information Administration said Thursday, but stockpiles of the fuel fell less than expected and held above average levels for this time of year.
"We expected that going into the July 4 weekend we'd see the consumers gassing up," said Andy Lipow, president of Lipow Oil Associates in Houston. "That simply did not happen."
Robust gasoline supplies are making it less profitable for refiners to produce more gasoline, and refinery utilization unexpectedly fell last week. If refiners continue to run at lower rates and buy less crude oil, that could worsen the oversupply of crude, analysts say.
Crude inventories fell by 2.2 million barrels in the week, the EIA said, less than analysts surveyed by The Wall Street Journal had expected. The data came out one day later than usual due to the Independence Day holiday.
"There's no doubt it was a disappointing number based off the comparison of what people were looking for," said Phil Flynn, analyst at Price Futures Group in Chicago.
Gasoline futures fell 6.98 cents, or 4.9%, to $1.3631 a gallon, the lowest settlement since March 4. Diesel futures fell 6.05 cents, or 4.1%, to $1.4106 a gallon.
A stronger dollar also weighed on oil prices. The WSJ Dollar Index, which tracks the greenback against a basket of other currencies, recently rose 0.2%, reversing earlier losses. A stronger dollar can make oil, which is traded in dollars, more expensive for buyers using other currencies.
Some analysts said the oil-price decline was an overreaction.
U.S. production declined by 194,000 barrels a day last week to 8.4 million barrels a day, the EIA said.
"The real positive key to this report is that you had output coming down sharply," said Peter Cardillo, chief market economist at First Standard Financial. "I think the market has got it wrong."
U.S. oil prices have rallied from a 13-year low hit in February, due to supply outages in various parts of the world and a continued decline in U.S. shale production.
The U.K.'s plan to leave the European Union has roiled global markets, including oil, in recent sessions. Brexit could slow economic growth in Europe and the U.K., analysts say, which would weigh on oil demand.
"For a sustained move above $50, you're going to have to see demand expectations increase," Mr. Flynn said.