Oil Prices See Sharp Drop After U.S. Stocks Build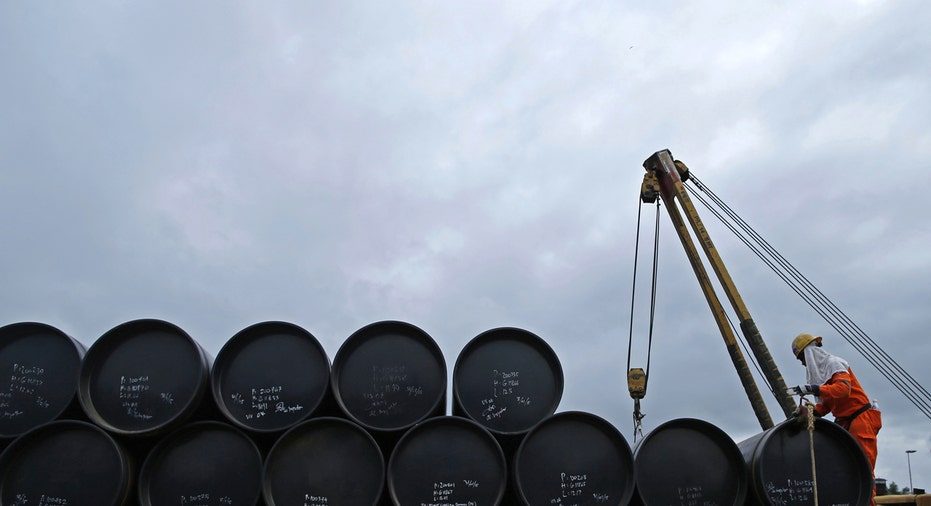 Oil prices fell back below $50 a barrel on Wednesday after a U.S. government report showed a higher than expected build in oil stocks as well as on OPEC's expectations that demand for its oil will remain under pressure in the next years.
Brent for December delivery fell by $1.05 to $49.49 a barrel by 1547 GMT. U.S crude eased by $0.80 to $47.10.
Prices eased after the U.S. government said crude stocks rose by 2.85 million barrels to 482.81 million, slightly ahead of the forecast 2.8 million build.
"The part of the report that continues to amaze is the domestic production number, which showed a small rise, despite the ever-plunging rig count," said John Kilduff, partner at New York hedge fund Again Capital.
A draft report by OPEC on its long-term strategy, seen by Reuters, said global demand for OPEC's crude will remain under pressure in the next few years, potentially fuelling a debate on its strategy of defending market share rather than prices.
Wednesday's oil price fall came after a rally on Tuesday when prices rose by over 3 percent on reports of a strike at Brazil's state oil producer Petrobras and the closure of the Libyan oil export terminal.
The Petrobras strike has slowed daily oil output by about 25 percent in the world's ninth biggest oil producer.
"While a few days of even 500,000 barrels per day of lost supply are clearly not an issue, a sustained outage of this magnitude heading into December when refinery runs reach a seasonal high could be a reasonably bullish factor," JBC Energy analysts said in a note.
Longer term, oil prices are expected to recover as low oil prices are hurting the U.S. shale boom, thus helping the market to rebalance despite record high production volumes from the Organization of the Petroleum Exporting Countries.
"The market will rebalance ... Most people think oil will be back at $60-70 a barrel in the next couple of years," Ian Taylor, chief executive at Vitol, the world's largest oil trading company, told a conference in London.
The dollar index rallied on Wednesday also adding to the bearish sentiment in commodities markets.
However, global equities were also set for their third straight day of gains, buoyed by positive economic data and a pledge from the European Central Bank to ramp up stimulus if necessary.
(Additional reporting by Keith Wallis in Singapore; editing by David Clarke)