Oil prices rise on Middle East tension, falling Venezuela output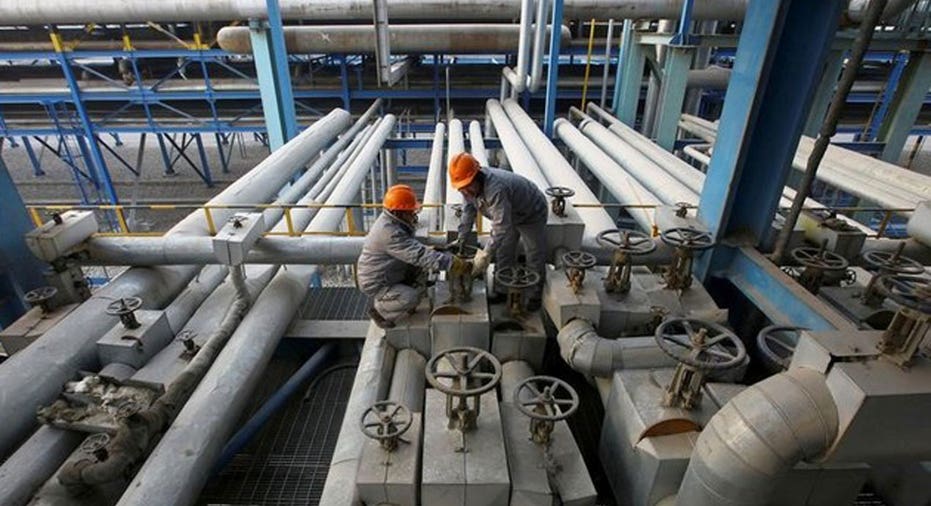 Oil prices rose by almost 1 percent on Tuesday, lifted by a weak dollar, tensions in the Middle East and concerns of a further fall in Venezuelan output.
U.S. West Texas Intermediate (WTI) crude futures were at $62.61 a barrel at 0744 GMT, up 55 cents, or 0.9 percent, from their previous close.
Brent crude futures were at $66.53 per barrel, up 48 cents, or 0.7 percent.
"Tensions between Saudi Arabia and Iran gave prices some support," said Sukrit Vijayakar, director of energy consultancy Trifecta in a note.
Futures traders also pointed to general dollar weakness as a supporter for crude.
A weaker greenback makes imports of dollar-denominated crude cheaper for countries using other currencies at home, potentially spurring demand.
Worries about Venezuela's tumbling crude production also supported oil markets.
The International Energy Agency said last week that Venezuela, where an economic crisis has cut oil production by almost half since early 2005 to well below 2 million barrels per day (bpd), was "clearly vulnerable to an accelerated decline," and that such a disruption could tip global markets into deficit.
Still, surging U.S. crude oil production, which has risen by more than a fifth since mid-2016, to 10.38 million bpd, has been looming over oil markets.
U.S. output is now higher than that of top exporter Saudi Arabia. Only Russia produces more, at around 11 million bpd, although U.S. output is expected to overtake Russia's later this year as well.
Soaring U.S. output, as well as rising output in Canada and Brazil, is undermining efforts by the Middle East dominated Organization of the Petroleum Exporting Countries (OPEC) to curb supplies and bolster prices.
Rising U.S. oil output isn't just being refined at home either, as WTI's widening discount to Brent makes U.S. crude exports attractive.
"Spot Brent crude oil prices averaged $3.36 per barrel more than WTI prices in 2017 compared with just $0.40 per barrel more in 2016, providing a price incentive to export U.S. crude oil into the international market," said Matt Stanley, a fuel broker at Freight Investor Services International in a note.
Brent's current premium over WTI is almost $4 per barrel.
With U.S. oil increasingly making its way into the world, many analysts expect global oil markets to flip from slight undersupply in 2017 and early this year into oversupply later in 2018.
(Reporting by Henning Gloystein; editing by Richard Pullin)