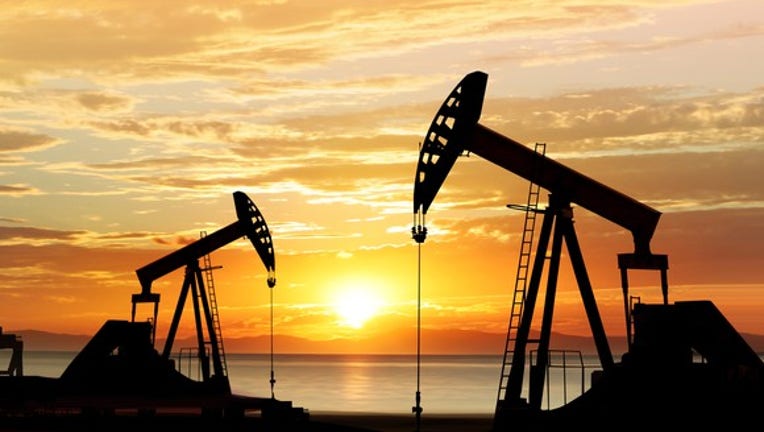 Oil prices rose more than 1 percent on Thursday, on track for a fourth straight day of gains, but analysts remained cautious about record-high U.S. crude inventories.
Brent crude futures gained 61 cents, or 1.1 percent, to $54.97 a barrel by 2:21 p.m. EDT (1921 GMT). U.S. West Texas Intermediate (WTI) crude futures rose 1.3 percent, or 66 cents a barrel to $51.81.
The gains put crude on track for its best close since a March 8 rout when investors bailed out of bullish positions due to concerns about supply.
Crude prices have been rebounding in the last two weeks from that decline. Refinery runs are starting to increase as the U.S. summer driving season approaches and gasoline inventories have been declining.
Yet U.S. government data still show crude inventories at record levels, prompting some analysts to grow concerned about speculators jumping back into the market after several weeks when they reduced positions in response to inventory figures.
"It's hard to justify the move on the on back of fundamentals," said Robert Yawger, director in energy futures at Mizuho.
On Wednesday, the U.S. Energy Information Administration (EIA) reported a surprising increase of 1.57 million barrels in crude inventories, bringing total U.S. stocks to a record 535.5 million barrels <C-STK-T-EIA>.
U.S. oil production rose by 52,000 barrels per day (bpd) to 9.2 million bpd <C-OUT-T-EIA>.
"The U.S. crude oil production profile is a mirror image of where it was last year, when at the end of the second quarter, production was 600,000 bpd lower than at the start of the year and this year is going to be the opposite," said Olivier Jakob, at consultancy Petromatrix.
More from FOXBusiness.com
"By the end of the second quarter, you could have U.S. production up by 1 million bpd."
Traders have been watching U.S. gasoline inventories as an indicator of what may happen with crude supplies. The latest data showed gasoline at 239 million barrels, higher than any year at this point during this century other than last year.
Gasoline prices trailed the rest of the market on Thursday; RBOB futures rose 0.8 percent to $1.7292 a gallon. Demand for gasoline traditionally picks up in the summer as U.S. driving season gets going.
U.S. crude exports have risen to a record 1.1 million bpd. Most cargoes are going to Asia, where traders see signs of a tightening market due to efforts led by the Organization of the Petroleum Exporting Countries (OPEC) to cut output.
Additional production could come back online in coming days, as the 350,000-bpd Syncrude oil sands project in Alberta, which cut production to zero after a fire, is expected to restart operations in the first week of May, according to sources familiar with the matter.
(Additional reporting by Amanda Cooper in London and Henning Gloystein in Singapore; editing by David Gregorio and Richard Chang)