Oil Prices Rise for Seventh-Straight Day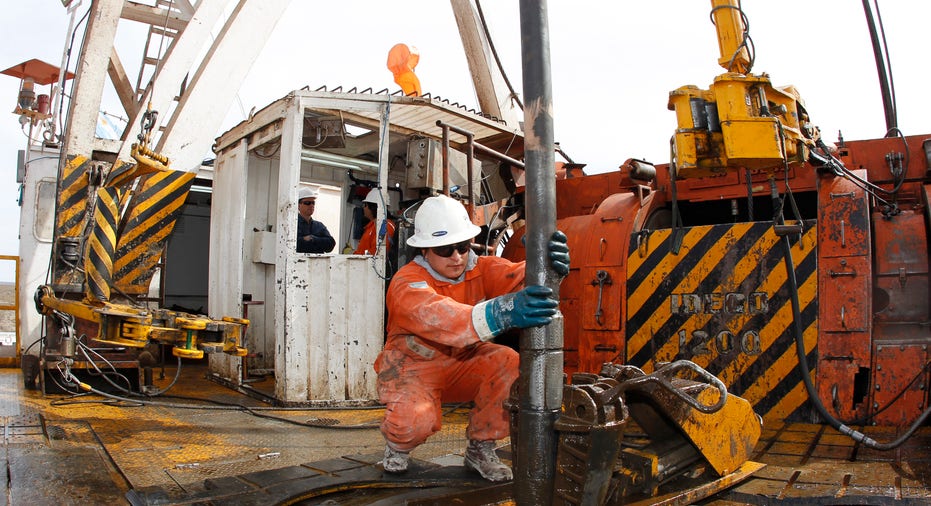 Oil prices rose a seventh straight session on Thursday, reaching an eight-week high as Middle East tensions reinforced concern about potential supply disruptions while strong corporate earnings lifted equities and investor optimism.
Brent jumped more than 2 percent and U.S. crude rallied 3 percent, the day before the U.S. August contract expires.
Brent's posted the biggest percentage rise over seven consecutive sessions, 10 percent, since early July.
Wednesday's attack that claimed the lives of top officials in Syrian President Bashar al-Assad's inner circle and the Bulgarian bus bombing that killed Israeli tourists -- an act Israel blamed on Iran -- strengthened fears that oil shipments could be disrupted.
European equities hit a four-month high and global shares advanced on strong corporate earnings, while U.S. stocks rose, with the S&P 500 index hitting a 2-1/2-month high after briefly paring gains on weak economic data.
Reports showed jobless claims rose last week, factory activity in the U.S. Mid-Atlantic region contracted for a third straight month and home resales fell. The data briefly pared Wall Street gains, but also fueled hopes that the U.S. Federal Reserve will act to keep the economy growing.
"Bad data is good when it comes to stimulus hopes," said Phil Flynn, analyst at Price Futures Group in Chicago.
Brent September crude jumped $2.64 to settle at $107.80 a barrel, having reached $108.18, the highest price since front-month Brent hit $109.36 on May 22.
U.S. August crude rose $2.79 to settle at $92.66 a barrel, having swung from $89.86 to $92.90, the highest front-month intraday price since crude hit $93.01 on May 22.
U.S. September crude tacked on $2.80 to settle at $92.97 a barrel.
As the change of front-month contracts neared, total U.S. crude trading volume outpaced Brent turnover. U.S. volume exceeded the 30-day average by 6 percent, while Brent lagged its 30-day average by 20 percent.
Analysts said the geopolitical concerns outweighed the latest U.S. Energy Information Administration supply report released on Wednesday, which showed crude inventories in the world's top consumer fell less than expected last week.
"Overall, we are more concerned about the latest bombings in Syria and Bulgaria than about the DOE statistics," Olivier Jakob, analyst at Petromatrix, said in a report.
MIDDLE EAST TURMOIL
Russia and China vetoed a U.N. Security Council resolution that threatened Syrian authorities with sanctions if they did not halt violence against an uprising.
Syrian rebels battled into the heart of Damascus against government troops who used artillery and helicopter gunships on their own capital in retaliation for the assassination of President Assad's security officials.
Oil has been lifted by escalating tension between Iran and the West over Iran's nuclear work. Sanctions and a European Union embargo have cut Iranian exports and Iran has repeatedly threatened to close the Strait of Hormuz, a key oil transit route, unless they are revoked.
On Wednesday, U.S. Defense Secretary Leon Panetta said the United States will hold Tehran directly responsible for any attempt to disrupt shipping in the Gulf region and will be able to defeat any Iranian attempt to shut down seaborne commerce.