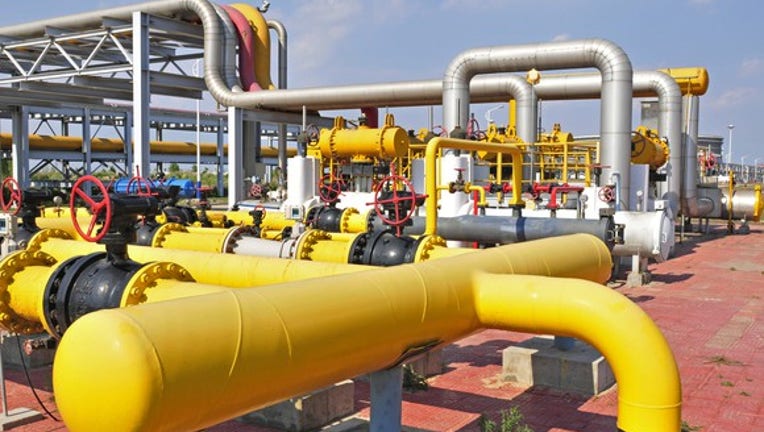 Oil prices climbed higher on Tuesday ahead of weekly U.S. inventory data on evidence the global market is tightening as lower production by OPEC and other exporters drains stocks.
Increased drilling in the United States, however, could keep a lid on prices.
Brent futures were up 37 cents, or 0.7 percent at $55.60 a barrel by 11:26 a.m EST (1626 GMT), while U.S. West Texas Intermediate rose 53 cents, or 1 percent, to $53.28 per barrel.
That put WTI on track for a fourth daily increase in a row, its longest winning streak since the end of December.
Ministers from the Organization of the Petroleum Exporting Countries (OPEC) and big producers outside the group said on Sunday that of the almost 1.8 million barrels per day (bpd) they had agreed to remove from the market starting on Jan. 1, 1.5 million bpd had already been cut.
"The petroleum markets are bobbing back to the upside on light volume, with the January production cuts from OPEC and cooperating non-OPEC producers as the primary support," Tim Evans, Citi Futures' energy futures specialist, said in a note.
However, the reduction in supply by OPEC is being offset by an increase in U.S. production as prices rise.
U.S. drillers added the most rigs in nearly four years, data from energy services company Baker Hughes showed on Friday, extending an eight-month drilling recovery.
"OPEC is gradually coming to the realization that they may have received more than they bargained for in re-activating U.S. drilling activity," Jim Ritterbusch, president of Chicago-based energy advisory firm Ritterbusch & Associates, said in a note.
U.S. oil production has risen by more than 6 percent since mid-2016, though it remains 7 percent below the 2015 peak. It is back to levels reached in late 2014, when strong U.S. crude output contributed to a crash in oil prices.
Analysts estimated U.S. crude stocks increased by about 2.7 million barrels in the week to Jan. 20.
The American Petroleum Institute (API) is scheduled to release data at 4:30 p.m. EST, while the Energy Information Administration (EIA) report is due at 10:30 a.m. EST on Wednesday.
The push by Republicans in the U.S. House of Representatives for a shift to border-adjusted corporate tax (BTA) could push WTI prices higher than Brent, triggering large-scale domestic production, according to analysts at Goldman Sachs.
"We expect WTI could move to a $10 per barrel premium to Brent from a $3 discount - a $13 (+25 percent) relative move immediately."
Brent's premium to WTI narrowed on Tuesday by about 20 cents to $2.26 per barrel.
The appreciation in WTI could be an incentive for producers to sharply increase output, the bank said, warning that the ramp up in U.S. production in a market only starting to rebalance would create a renewed large oil surplus in 2018, which could lead to an immediate sharp decline in global oil prices.
Bernstein Energy said global oil inventories declined 24 million barrels to 5.7 billion barrels in the fourth quarter of last year from the previous quarter. This amounts to about 60 days of world oil consumption.
"This is the biggest quarterly decline since the fourth quarter of 2013, confirming that inventory builds are now reversing as the market shifts from oversupply to undersupply," Bernstein analysts said in a note to clients. (By Scott DiSavino; Additional reporting by Christopher Johnson in London and Naveen Thukral in Singapore; Editing by Greg Mahlich and David Goodman)