Brent crude hovers near $80 a barrel on global supply concerns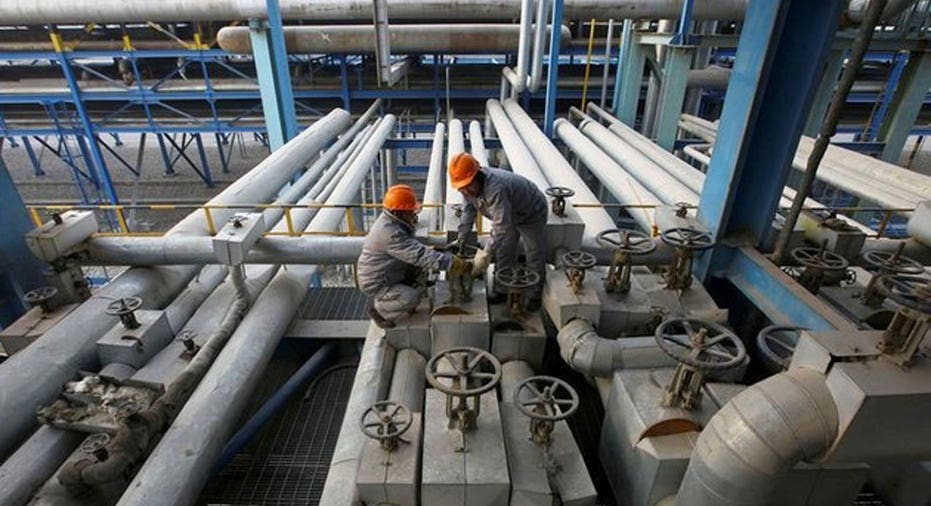 Oil eased on Wednesday, having neared its highest level this year after a drop in U.S. crude inventories and the prospect of the loss of Iranian supply added to concerns over the delicate balance between consumption and production.
Brent crude futures were last down 23 cents on the day at $78.83 a barrel by 0923 GMT, having touched a session peak of $79.66, the highest since late May, when the price broke above $80.
U.S. crude futures were up 35 cents at $69.60 a barrel.
"We think oil market fundamentals are increasingly supportive of crude prices, at least at current levels," said Gordon Gray, HSBC's global head of oil and gas equity research.
"While we aren't explicitly forecasting Brent to rise to $100 a barrel, we see real risks of this happening. The fact that much higher supply is already needed from the likes of Saudi Arabia - and the low levels of spare capacity remaining - leave the global system highly vulnerable to any further significant outage."
U.S. crude stocks fell by 8.6 million barrels in the week to Sept. 7 to 395.9 million, the American Petroleum Institute (API) said on Tuesday, while the U.S. Energy Information Administration (EIA) cut its forecast for U.S. crude output growth in 2019.
Outside the United States, traders have been focusing on the impact of U.S. sanctions against Iran that will target oil exports from November.
"Iran is increasingly becoming the preoccupation of the crude market. The last couple of weeks have seen the expected squeeze on Iranian crude flows taking shape, with overall outflows down markedly," consultant JBC Energy said.
"FRAGILE" MARKET
Russian energy minister Alexander Novak on Wednesday warned of the impact of U.S. sanctions against Iran.
"This is a huge uncertainty on the market – how countries, which buy almost 2 million barrels per day of Iranian oil, will act. The situation should be closely watched, the right decisions should be taken," he said.
Novak said global oil markets were "fragile" due to geopolitical risks and supply disruptions.
Should markets overheat and prices spike, however, Novak said Russia could increase its output.
"Russia has the potential to raise production by 300,000 barrels (per day) mid-term, in addition to the level of October 2016," he said.
That month Russia produced 11.247 million bpd, a post-Soviet Union record-high.
Oil markets were also watching Hurricane Florence offshore the United States amid surging demand for gasoline and diesel, although crude output will not be affected on the storm's current route.
The storm is expected to make landfall on the U.S. East Coast on Friday.
(Additional reporting by Henning Gloystein in SINGAPORE; Editing by Louise Heavens)