Oil Prices Retreat on Oversupply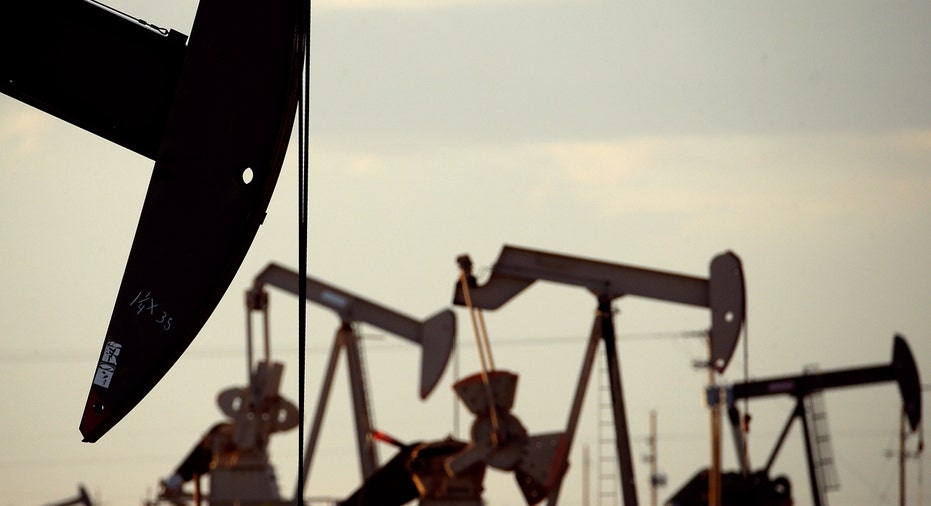 Oil prices slid hard at the end of Thursday's session as a bigger-than-expected increase in U.S. oil stockpiles, falling product prices and strong production number out of Russia kept gains in check.
December crude oil settled down $1.12, or 2.4%, to $45.20 a barrel on the New York Mercantile Exchange. Brent, the global benchmark, lost 60 cents, or 1.2%, to $47.98 a barrel on ICE Futures Europe.
"It's just people bailing on the last remnants of the (bullish bets) from last week," said Bob Yawger, director of the futures division at Mizuho Securities USA Inc.
The declines extend a slide from Wednesday, when prices fell more than 3% following data out of the U.S. showing another gain in oil inventories. It brings prices back down to where they were on Oct. 28, when U.S. crude was in the early part of a run that saw gains in four of five sessions.
Much of those gains had come from fears about supply disruptions abroad and outages on the Colonial Pipeline, which stretches from Houston to Linden, N.J. Investors began discounting all that and fuel prices fell Thursday because the problems aren't enough to make a major difference in cutting off fuel supplies, said Donald Morton, senior vice president at Herbert J. Sims & Co. Several refineries are about to come back online and unseasonably warm weather is keeping winter-related demand at bay, he added.
"Your tank farms are full right now. [More] inventory is in the pipeline, " he said. "We need Mother Nature to help."
Gasoline futures settled down 2.2% to $1.361 a gallon. Diesel futures fell 1.1% to $1.4872 a gallon.
The U.S. Energy Information Administration had said Wednesday that crude-oil inventories rose by 2.8 million barrels last week, beating analyst estimates for a 2.5-million expansion. At 482.8 million barrels, U.S. crude oil inventories remain near levels not seen for this time of the year in at least 80 years, the EIA said.
Prices had been rising earlier Thursday from a surge of bargain hunters, analysts said. But they also said that oversupply would cap any rally.
"It seems like a lot of people were calling for the bottom to be in and getting giddy," said Marc Kerrest, who manages $1 million at his fund, Cornice Trading LLC, in California. "It's a herd mentality. People get trapped and then the market reverses."
U.S. oil output also rose last week, the latest sign of the resilience of American drillers despite the low prices. U.S. production had peaked in April at 9.6 million barrels a day, and has fallen to between 9.1 million and 9.2 million barrels a day since.
"For any decisive change in direction [of prices] at least one key component is missing--namely a solid and sustained decline in U.S. oil production," analysts at Commerzbank said in a note to clients.
The strong growth in U.S. output in recent years has been one of the main reasons for oil prices nose-diving since last summer. Other oil heavyweights like Saudi Arabia and Russia are still ramping up production to protect their market share.
Russia on Thursday said its oil production in October reached a fresh post-Soviet high, at 10.78 million barrels a day. Exports to countries outside the former Soviet Union were up by 15% in October according to data released by the state-controlled Central Dispatching Department of Fuel Energy Complex.
Georgi Kantchev, Jenny W. Hsu and
Kevin Baxter
contributed to this article
Write to Timothy Puko at tim.puko@wsj.com
Subscribe to WSJ: http://online.wsj.com?mod=djnwires
Copyright © 2015 Dow Jones Newswires