Oil Prices Recoup Some of Their Recent Losses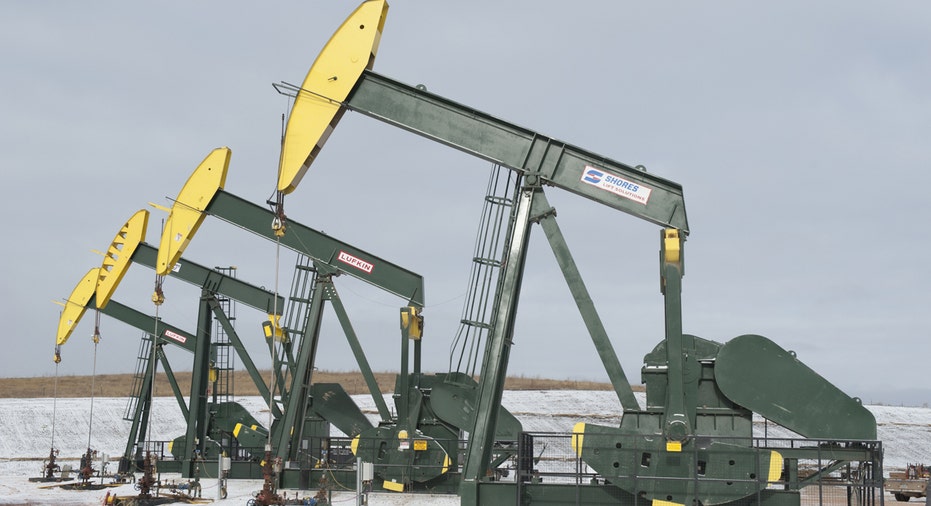 Oil prices recovered some ground Friday, buoyed by lower drilling activity in the U.S., drawdowns on gasoline and diesel, and by more speculation about Russia and major oil exporters meeting about supply cuts.
Light, sweet crude for November delivery settled up 88 cents, or 1.9%, to $47.26 a barrel on the New York Mercantile Exchange. Brent, the global benchmark, gained 73 cents, or 1.5%, to $50.46 a barrel on ICE Futures Europe.
About half of the market's gains came late in the afternoon, after Baker Hughes Inc. said the number of working U.S. oil rigs had fallen by 10 to 595 in the latest week, the seventh consecutive week of declines. Some view this as a proxy for estimating what might happen to production, and a sharp fall in the rig count during the year's collapse in oil prices has led many to speculate that production declines are on the way.
"It's hope for the future," said Kyle Cooper, managing director of research at IAF Advisors, a Houston consulting firm. He is skeptical production declines will actually come as significantly as bullish traders hope. "There's all this expectation that it's going to get better, but every week when you look at the EIA petroleum report, they're really not."
The U.S. Energy Information Administration said on Thursday that domestic crude inventories grew by 7.6 million barrels last week, the highest increase in six months.
It did, however, also report a fall in oil product stocks and a slight decline in total U.S. crude oil production, a sign that the glut of oil might start to abate soon. That gave momentum to gasoline and diesel futures, which helped start the early gains for oil, analysts said.
Diesel futures settled up 0.7% to $1.4973 a gallon. Gasoline futures also settled up 1.6% to $1.3279 a gallon.
Oil-market sentiment also got a shot in the arm from speculation about a potential meeting between Russia and the Organization of the Petroleum Exporting Countries. Russia's energy minister told reporters Thursday the country wouldn't rule out discussing supply cuts, according to news reports.
"I don't think anything will ever come of that, but just the fact that they're meeting makes people nervous a little bit," said Bob Yawger, director of the futures division at Mizuho Securities USA Inc. "The market is very sensitive to any issue dealing with production."
Friday's gains weren't enough to avoid losses for the week. Both Nymex crude and Brent lost nearly 5% for the week, their largest weekly declines since August. Both gasoline and diesel lost about 6% for the week.
The EIA data showed that U.S. oil supplies are holding near levels not seen for this time of year in at least the last 80 years.
"The U.S. is drowning in oil," said David Hufton of PVM brokerage. He estimated that U.S. crude stocks are 26% above last year's levels and 22% above the five-year average.
The slight fall in U.S. output has been offset by abundant supplies from oil producer heavyweights from OPEC and Russia. The expectation of Iranian oil returning to the market has also been weighing on oil prices.
--Ezequiel Minaya and Biman Mukherji contributed to this article.
(By Timothy Puko and Georgi Kantchev)