Oil Prices: OPEC Stands its Ground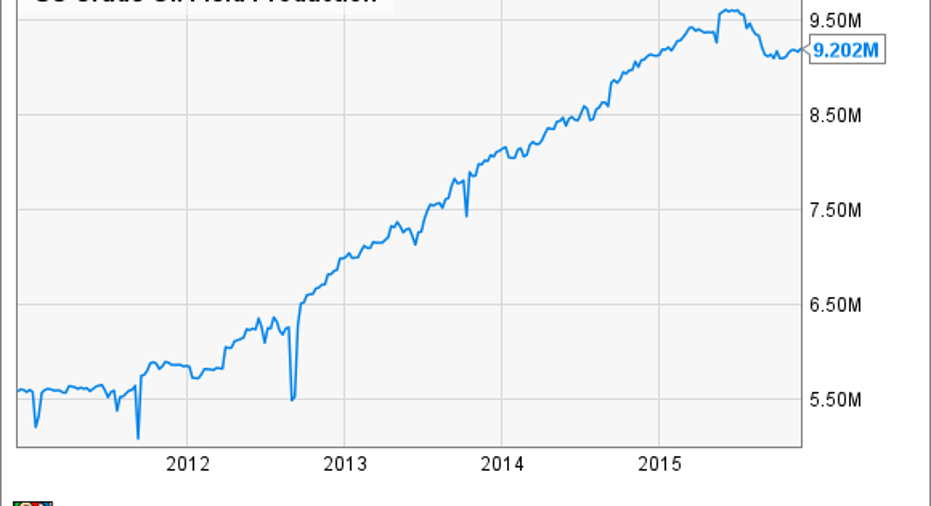 According to reports, and in a widely expected move, OPEC decided to continue to pump oil at near maximum capacity. This is after it couldn't come to an agreement with non-members to join it in a coordinated production cut. It's a move that will likely keep a lid on oil prices, forcing the market to fix itself.
Raising the ceilingInstead of agreeing to reduce its output, OPEC actually agreed to raise its production ceiling from 30 million barrels per day, up to the 31.5 million barrels per day that its members had already been producing. On top of that, it is welcoming Indonesia back into the fold after a seven year hiatus. And, while it is a net consumer of oil, its production will be added on top of what OPEC's already producing. In other words, OPEC is firm in its stance that it won't artificially lower production just to boost prices because that would only incentivize other producers to ramp up production.
Why pay to fix what someone else is already fixing What this means is that the oil market is on its own to get supply and demand back into balance, which is a process that's well under way. Oil reservoir specialist Core Labs eloquently detailed how the market was repairing itself in the company's third-quarter report pointing out that,
It has been said that the cure for low oil prices is low oil prices and that certainly has been the case. With sub-$50 oil for much of the past year, two key trends have begun to emerge according to Core: Oil production is starting to slide while new demand has emerged.
Core went into even more detail on the production decline to come by saying,
The chart below clearly shows the impact low oil prices have had on U.S. production:
US Crude Oil Field Production data by YCharts
However, the U.S. isn't the only place where production is slipping. Underinvestment in non-OPEC nations like Mexico and Russia is causing production in these nations to roll over as well. Looking ahead, Core noted that,
In other words, even without OPEC's help, the oil market is well on its way to fixing the glut. With nearly 3 million barrels of new demand projected by the end of next year and a near 1 million barrel production decline in North America alone, the market is starting to wipe out the nearly 2 million barrel a day surplus.
Investor takeawayOPEC's decision to not just hold production flat, but to actually pump at full capacity has hurt the oil market in the short-term. That said, it weakened its rivals and spurred new demand, which suggests higher future oil prices. It's a scenario that could actually prove to be very lucrative for the oil countries and companies that come out of the downturn in one piece.
The article Oil Prices: OPEC Stands its Ground originally appeared on Fool.com.
Matt DiLallo owns shares of Core Laboratories. The Motley Fool owns shares of and recommends Core Laboratories. Try any of our Foolish newsletter services free for 30 days. We Fools may not all hold the same opinions, but we all believe that considering a diverse range of insights makes us better investors. The Motley Fool has a disclosure policy.
Copyright 1995 - 2015 The Motley Fool, LLC. All rights reserved. The Motley Fool has a disclosure policy.