Oil Prices Move Lower After Brussels Blasts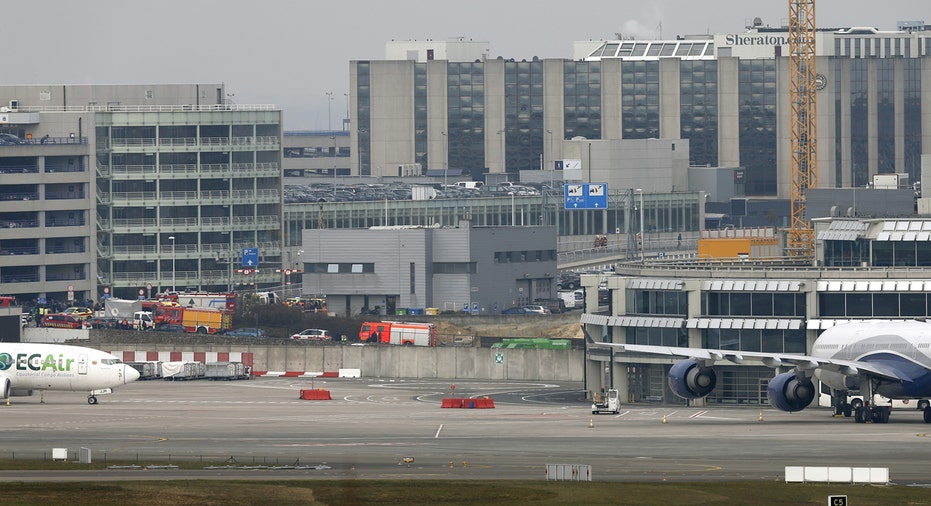 Oil prices fell on Tuesday, swept lower by investor nervousness after deadly blasts in Brussels prompted a flight towards so-called safe-haven assets such as gold.
As many as 13 people were killed on Tuesday in explosions in Brussels and another 35 were severely injured, Belgian broadcaster VRT said. The Belgian crisis center confirmed there were two explosions at Brussels airport and several victims.
Oil had risen earlier in the session following a drop in U.S. inventory levels that helped ease some of the concern around oversupply that could dampen future price recoveries.
Brent crude futures fell 14 cents to $41.40 a barrel by 0909 GMT, having risen to a session high of $41.75. Brent has gained more than 50 percent from 12-year lows hit in January.
U.S. May crude futures were down 11 cents at $41.41 a barrel.
"The stocks (fall) in Cushing (U.S. oil delivery hub) helped ... but obviously now you have these headlines from Brussels and that can lead to some risk-off positioning. But the movements for now are not very significant," Petromatrix strategist Olivier Jakob said.
The dollar index, gold and German Bunds , all perceived to be less risky options at times of geopolitical or financial uncertainty, rallied in price, while equities and other industrial commodities such as copper came under pressure following the explosions.
Stockpiles at the Cushing, Oklahoma hub for U.S. crude fell 570,574 barrels to 69.05 million in the week to March 18, traders said on Monday, citing data from market intelligence firm Genscape.
Cushing inventories had previously risen towards 70 million barrels, causing market participants to fear they could hit capacity.
"Oil and a number of other markets have reached a bit of a pause phase," said Ric Spooner, chief market analyst at CMC Markets.
"For oil we have had a substantial rally. A lot of that has been preemptive in nature, preempting production cuts, and assisted by the weaker U.S. dollar," he said.
"We have arrived at the situation where the market is waiting for news to catch up with it a little," Spooner said.
Producers from OPEC and non-members meet on April 17 in Qatar to discuss an output freeze.
Iran is keen to increase its oil exports, which fell by more than half during sanctions over Tehran's disputed nuclear program, and has said it should not be bound by a production freeze until it can recover its market share.
(Additional reporting by Aaron Sheldrick in Tokyo; Editing by Dale Hudson)