Oil prices mixed as OPEC may defer extension of output cuts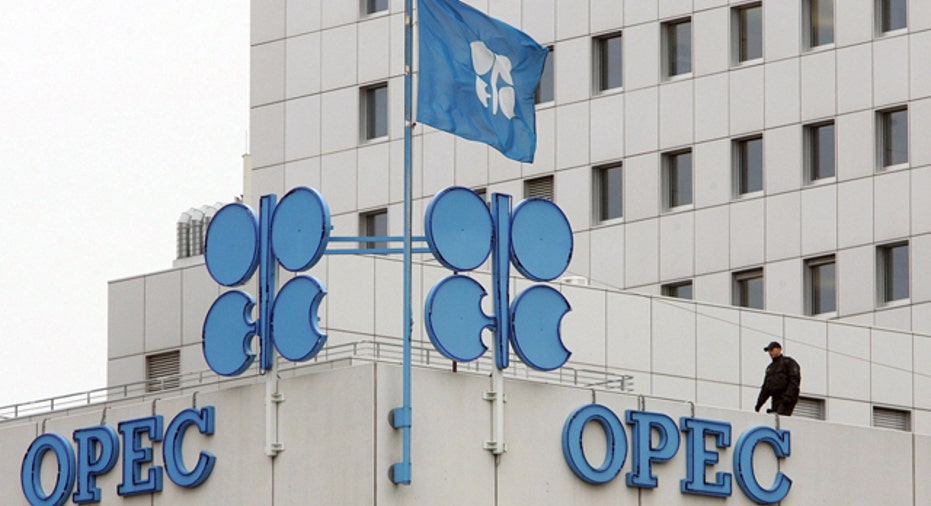 Oil prices were mixed on Friday, hovering close to their highest levels in months, as major producers may wait until January before deciding whether to extend their output curbs beyond the first quarter.
After the Organization of the Petroleum Exporting Countries and major producers finished their meeting in Vienna, Russia's energy minister said no decision was expected before January, although other ministers suggested such a decision could be taken before the end of this year.
"I believe that January is the earliest date when we can actually, credibly speak about the state of the market," Russian Energy Minister Alexander Novak said.
By 12:32 p.m. ET (1632 GMT), Brent crude was up 20 cents a barrel, or 0.4 percent, at $56.63 a barrel, after hitting $56.87, its highest since March.
U.S. West Texas Intermediate (WTI) crude dipped 5 cents a barrel, or 0.1 percent, to $50.50 a barrel, within a few cents of its May peak.
For the week, Brent was on track for a gain of 2 percent, while WTI was set to rise about 1.5 percent.
Oil prices have gained more than 15 percent in the last three months, suggesting output cuts of 1.8 million barrels per day by OPEC and other producers have helped clear the global crude glut. Rising global demand has also brought more balance to the market.
"It wasn't a strong surprise to see that they deferred that decision," said Tony Headrick, energy market analyst at CHS Hedging LLC in Inver Grove Heights, Minnesota. "Regardless of the OPEC meeting's outcome, signs are that the market is moving toward balance."
He pointed to strong demand for distillates, especially European gas oil.
This, he said, "is supporting Brent and in turn is supporting U.S. products and WTI as well."
Kuwaiti Oil Minister Essam al-Marzouq, who chaired the meeting in Vienna, said the market "is evidently well on its way towards rebalancing."
Nigeria's oil minister said the country, which OPEC had exempted from the output cut agreement, was actually sticking to its agreed-upon output cap, pumping less than 1.8 million barrels per day (bpd) of crude.
Rising U.S. output has somewhat offset cuts by other producers. Hurricanes in the Gulf of Mexico have pushed up crude inventories as imports resumed and as some U.S. refineries were shut by flooding. The U.S. government reported this week that domestic crude production rose to 9.51 million bpd last week, resuming output close to levels before Hurricane Harvey hit late in August.
Baker Hughes releases data on the U.S. oil rig count, an early indicator of future output, at 1 p.m. ET (1700 GMT). Last week, drillers cut seven rigs, bringing the total down to the lowest since June.
(By Dave Gregorio; Additional reporting by Fanny Potkin in London and Jane Chung in Seoul; Editing by Marguerita Choy and Mark Potter)