Oil Prices Make Strong Comeback, Worries Over Mideast Remain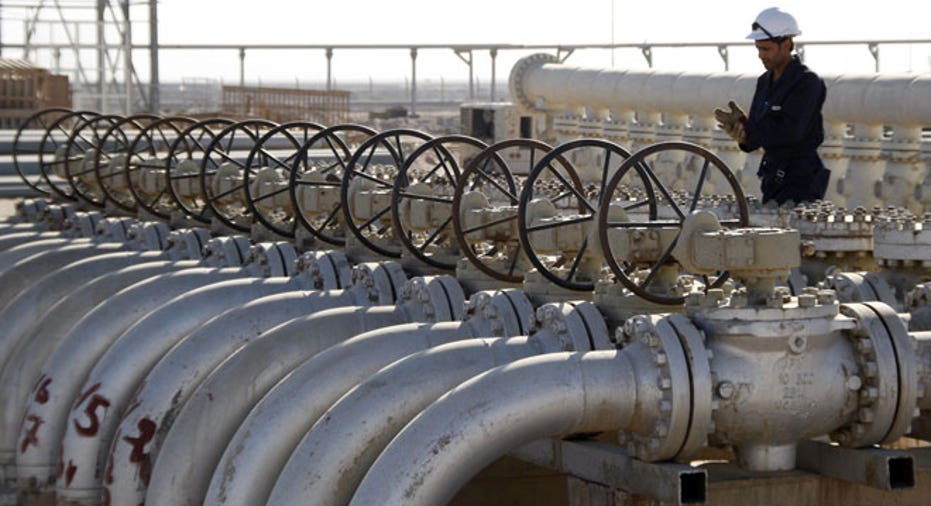 Crude oil futures made a strong comeback on Wednesday, with Brent closing above $104, recovering from session lows on fears that Middle East turmoil could worsen and rising hopes for more U.S. Fed stimulus.
Prices fell earlier on euro zone worries and after U.S. government data showed an unexpected rise in domestic crude stockpiles last week that stoked oil demand worries.
"The geopolitical risk is out there, with worries about Syria and chemical weapons if they got into the wrong hands, and there is positive sentiment about the Fed and (potential) stimulus," said Gene McGillian, analyst at Tradition Energy in Stamford, Connecticut.
In London, September Brent crude shot to a session high of $104.71 a barrel near the close and settled at $104.38, rising 96 cents and extending gains into a second day. It hit a session low of $102.10 after the release of the stockpile data.
U.S. September crude settled at $88.97, gaining 47 cents, after hitting a session low of $86.84. In late trading, it jumped to a session high of $89.36.
Brent's premium against U.S. crude rose 49 cents to $15.41 by 2:40 p.m. EDT (1840 GMT). <CL-LCO1=R>
Volumes were thin, with Brent trading down 30 percent from the 30-day average and U.S. crude turnover 18 percent below its 30-day norm, according to Reuters data.
U.S. crude oil inventories rose 2.7 million barrels last week on sharply higher imports, defying forecasts for a modest drawdown, data from the U.S. Energy Information Administration showed.
Gasoline and distillate stockpiles also rose sharply.
Gasoline stocks jumped 4.1 million barrels, going against the forecast for a small withdrawal, as four-week average demand was down 3.2 percent from year-ago levels, the EIA report showed.
"These are some pretty stout numbers," said Carl Larry, president of Oil Outlooks LLC in New York. "We saw stocks rise not only on higher production runs, but product imports nearly doubled in gasoline."
DOWNBEAT GLOBAL ECONOMY
U.S. single-family home sales in June chalked up their biggest drop in more than a year and prices resumed their downtrend, reflecting a setback for the budding housing market recovery.
The downbeat data added to recent soft U.S. economic reports and reinforced expectations that the U.S. Federal Reserve would act to adopt more quantitative easing to support the economy, traders said.
Before the housing numbers, weak economic data from Europe helped pull prices nearly 1 percent below Tuesday's close.
The euro zone's private sector shrank for a sixth month in July as manufacturing output nosedived, notably in the core countries of Germany and France, adding to fears the bloc will slump back into recession.
German business sentiment dropped for the third month in a row in July to the lowest in 28 months, in a sign that a renewed flare-up of the euro zone sovereign debt crisis is weighing on business in Europe's largest economy.
British economic output also shrank much more than expected in the second quarter, hit by the euro zone debt crisis and government austerity, official data showed.
"Crude oil is suffering from continued slowing global and domestic growth that is creating headwinds to the market," said Sean McGillivray, vice president at Great Pacific Wealth Management in Grants Pass, Oregon.
"U.S. economic data today on home sales tell us that the optimism about the economy in the first and second quarters realistically had no foundation," he added.
An improvement in China's manufacturing sector in July propped up prices in early trading, but reports that the economy of the world's second-biggest oil consumer was still weakening kept investors cautious.
The International Monetary Fund said China's economy is set for a soft landing and urged further reform and currency appreciation to rebalance growth and reduce risks.
SYRIAN WORRIES
Western powers have been calling for Syrian President Bashar al-Assad to be removed from power in the wake of a revolt against his regime but now fear he will fight to the end, raising the risk of sectarian warfare spreading across one of the world's most volatile regions.
Syria confirmed on Monday that it had chemical and biological weapons and said it would use them against external threats, prompting warnings from Washington and Moscow against using the arsenal.