Oil Prices: Is a "V-Shaped" Recovery on the Horizon?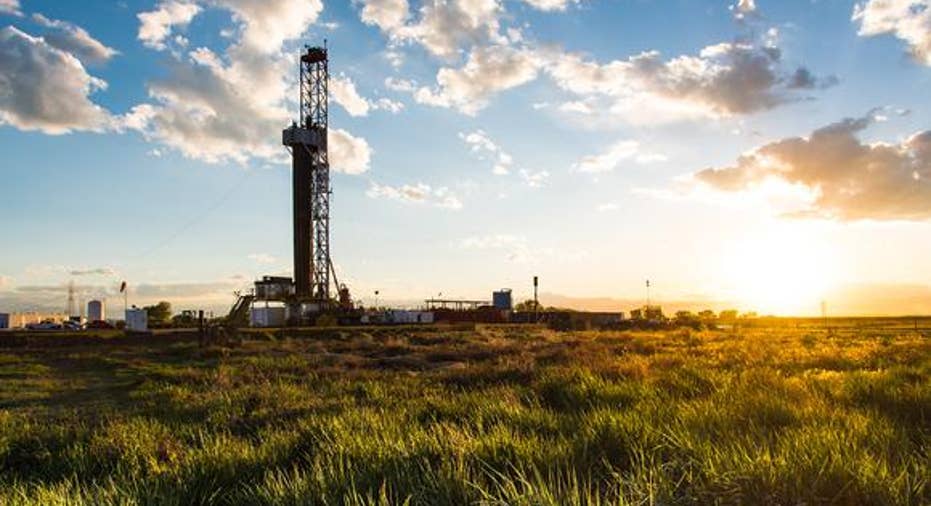 Image source: Anadarko Petroleum.
The price of crude oil has been battered for more than a year due to a vastly oversupplied oil market. However, that market is showing signs of improving and could be poised for a big second-half rebound. That's the bullish take recently offered by Core Labs (NYSE: CLB), which detailed its outlook for the oil market when it reported itsfirst-quarter results. Here's why Core Labs is confident that the worst is almost over the for oil market.
The improving fundamental pictureIn its market outlook Core Labs noted:
Core Labs notes that not only is demand for oil improving, but supplies clearly have peaked and are now in decline. In terms of demand, the International Energy Agency (IEA) noted in its most recent oil market report that global oil demand grew by a pace of 1.8 million barrels per day last year and its expected to grow by a pace of 1.2 million barrels per day in 2016. While the rate of growth is slowing, demand is still growing.
Meanwhile, supplies have clearly peaked and have started to decline with the IEA reporting a 300,000-barrel decline in March as the steep drop in investments by oil companies takes hold. Oil companies have cut deeply into their capex budgets withAnadarko Petroleum (NYSE: APC), for example, cutting its investment spending by 50% over last year's level. That deep spending cut will have a noticeable impact on Anadarko Petroleum's oil production, which is expected to fall from an average of 312,000 barrels per day in 2015 to as low as 308,000 barrels per day in 2016.
Look out below! Core Labs then drilled down a little bit, focusing on the production declines in the U.S.:
We can see just how steeply oil production in the U.S. has already slumped in the following chart:
US Crude Oil Field Production data by YCharts.
Even steeper production declines are on the way, with Core Labs suggesting that,
Driving this steep U.S.production decline are shale-focused producers with Continental Resources (NYSE: CLR), for example, expecting its average daily production to decline by 10%, while its exit-to-exit production rate will decline by nearly 18%. That's a significant shift for Continental Resources, which grew its production 27% last year. Its decline is so steep because unlike Anadarko Petroleum or Shell, it won't be seeing the benefit fromlegacy investments made in longer-cycle offshore projects in the Gulf of Mexico coming online this year. Instead, horizontal wells, like the ones Continental Resources develops, rapidly decline, thus requiring the company to continually invest in new wells just to keep up. Given where the oil price is right now, it can no longer afford keep up, let alone grow.
Image source: Anadarko Petroleum.
The formula for a "V-Shaped" recoveryWhile that's bad news in the short term, it should help the oil market heal more quickly. In fact, as Core Labs points out:
In other words, supplies are coming down quicker than anticipated, while demand growth remains in tact. That should lead to a much tighter oil market later this year, fueling a much improved oil price. This would give companies like Continental Resources the cash needed to start drilling more wells to begin offsetting production declines, thus improving industry activity levels.
Investor takeawayIf everything plays out the way Core Labs expects, the oil market could be on the upswing as early as next quarter. That being said, the oil market has a tendency to not always follow expectations, especially if something unexpected enters the mix like even more oil production from OPEC or a global recession leading to weaker-than-expected demand. Bottom line: Don't take the forecast to the bank just yet, but don't dismiss it entirely, either.
The article Oil Prices: Is a "V-Shaped" Recovery on the Horizon? originally appeared on Fool.com.
Matt DiLallo owns shares of Core Laboratories. The Motley Fool owns shares of and recommends Core Laboratories. Try any of our Foolish newsletter services free for 30 days. We Fools may not all hold the same opinions, but we all believe that considering a diverse range of insights makes us better investors. The Motley Fool has a disclosure policy.
Copyright 1995 - 2016 The Motley Fool, LLC. All rights reserved. The Motley Fool has a disclosure policy.