Oil Prices Higher From Bernanke's Comments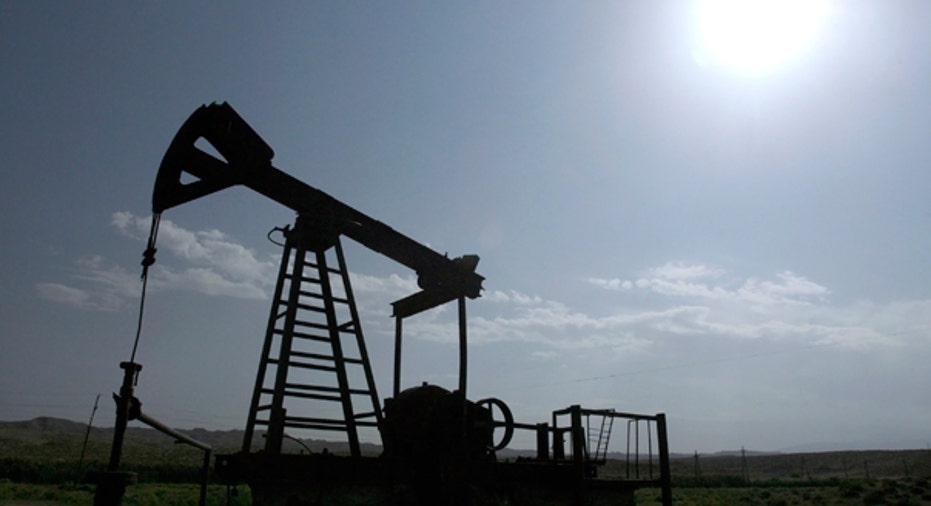 Brent crude oil rose on Wednesday, up for a sixth session, with bloodshed in Syria highlighting worries about Middle East supplies while positive comments on the economy from the U.S. Federal Reserve's Chairman Ben Bernanke added to the lift.
Brent crude was up 91 cents to $104.91 a barrel by 1527 GMT, after hitting a high of $105.41. U.S. oil rose 41 cents to $89.63 a barrel.
"There was not much cause for the drop yesterday due to Bernanke's statements and it is equally unexplained the sharp rise on his comments today," said Christopher Bellew at Jefferies Bache in London.
"Crude has broken above yesterday's high. China's softening growth is also not as hard a landing as people thought."
Investors were anxious about prospects for the U.S. economy, Bernanke in his testimony to the Senate Banking Committee said the Fed stood ready to offer more stimulus as needed but stopped short of signaling action in the near term.
But Bernanke's statements on Wednesday, during a question and answer session of a House Financial Services Committee, have temporarily assuaged investor concerns on the economic health of the world's largest crude buyer.
"At this point we don't see a double dip recession. We see continued moderate growth," said Bernanke.
SYRIA AND IRAN
Syria's defence minister and President Bashar al-Assad's brother-in-law were killed in a Damascus suicide bomb attack carried out by a bodyguard on Wednesday, the most serious blow to Assad's high command in the country's 16-month-old rebellion.
In other regional news U.S. Defense Secretary Leon Panetta said the United States will hold Tehran directly responsible for any attempt to disrupt shipping in the Gulf region and will be able to defeat any Iranian attempt to shut down seaborne commerce.
Oil has gained more than 17 percent since the low it touched last month, largely because of resurfacing worries about potential conflict between Iran and some Western nations.
"The Iran issue is more at the front of minds," said Andy Sommer, analyst at EGL in Dietikon, Switzerland.
"It was almost ignored in Q2 but it is now an issue that has caused a loss of capacity, and it has combined with seasonal increase in demand to push up prices."
Iran said it would insure any foreign ships that enter its waters, in an effort to skirt a European Union ban on insuring ships carrying Iranian crude that has hampered the country's oil exports.
The EU enacted a ban on July 1 on insurance for tankers carrying Iranian oil, preventing EU insurers and reinsurers from covering tankers carrying Iran's crude anywhere in the world.
U.S. INVENTORIES
United States crude oil inventories fell by 809,000 barrels in the week to July 13, against analysts' expectations for a 1.2 million-barrel draw, data from the weekly the Energy Information Administration report showed.
Gasoline inventories dropped by 1.82 million barrels in the week, against forecasts for a 1.2 million barrel build, the EIA report showed.
"The report is somewhat supportive given the large drawdown in gasoline supplies given gasoline's position as the seasonal leader," said John Kilduff, partner at Again Capital LLC in New York.
"Refiners continue to operate at a high rate, so the demand for crude oil remains unabated. The small drawdown in crude oil likely came from some catch-up in deliveries from the recent storm activity."
Data from the American Petroleum Institute showed on Tuesday that crude inventories fell by 2 million barrels in the week to July 13, gasoline stocks fell by 116,000 barrels and distillate stocks rose by a sharp 3.4 million barrels.