Oil Prices Firm as Abu Dhabi Cuts Exports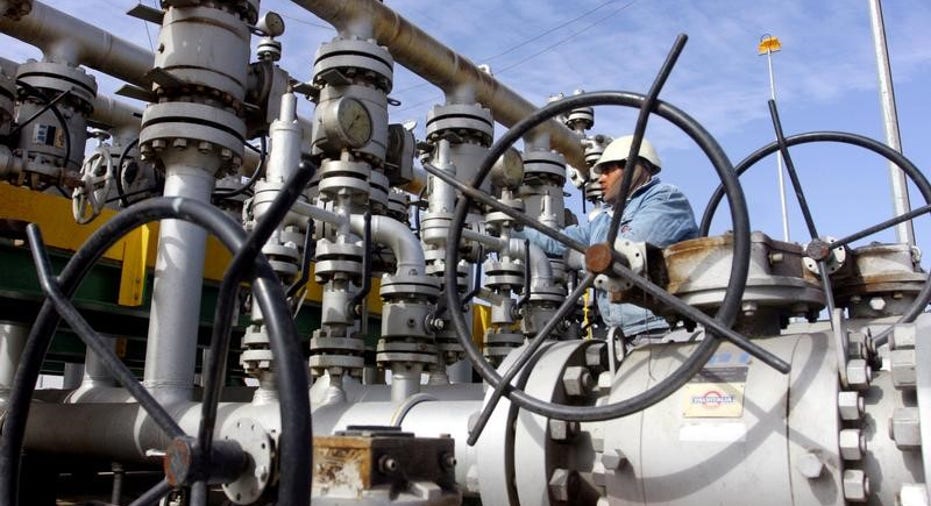 Oil prices were stable on Tuesday, supported by strong demand in Asia and a supply cut by Abu Dhabi as part of production curbs organized by OPEC and other exporters.
But traders said the market was being pressured by investors closing financial positions that profited from strong gains the day before.
International Brent crude futures were trading at $55.65 per barrel at 0648 GMT, down 4 cents from their last close.
U.S. West Texas Intermediate (WTI) crude futures were down 5 cents at $52.75 a barrel.
Traders said there was significant profit-taking after oil shot to mid-2015 highs earlier this week after the Middle East-led Organization of Petroleum Exporting Countries (OPEC) and other exporters led by Russia reached a deal to cut output by almost 1.8 million barrels per day to reduce oversupply and prop up prices.
But they added that oil markets were still broadly supported by the deal to crimp output.
"The market is putting a lot of importance on the commentaries coming out of OPEC and non-OPEC (and) the market is giving OPEC the benefit of the doubt that cuts will be implemented and achieved," said Michael McCarthy, chief market strategist at Sydney's CMC Markets.
However, he added that prices would "turn negative very quickly if the market feels compliance won't happen".
BMI Research said that the agreement would likely push Brent over $60 per barrel.
In a sign that producers are acting on their plans to cut output, Abu Dhabi National Oil Company (ADNOC) told customers it would reduce Murban and Upper Zakum crude supplies by 5 percent and Das crude exports by 3 percent.
ADNOC's cuts will mostly hit Asia, although refiners said they fell within contractual allowances under which ADNOC can alter agreed supply volumes.
Meanwhile, China's November crude output fell 9 percent on a year earlier to 3.915 million barrels per day, data showed on Tuesday, but recovered from October's 3.78 million bpd, which was the lowest in more than seven years.
That came as China's refinery throughput hit a daily record in November of 11.14 million bpd, up 3.4 percent year-on-year.
"Declines in Chinese ... crude oil output and expansion of its strategic crude reserves underpin our view for China's crude oil imports to strengthen over the coming quarters," said BMI Research.
In India, Asia's No.2 oil consumer behind China, fuel demand rose 12.1 percent in November compared with the same month last year, hitting 16.64 million tonnes (4.07 million bpd).
(Reporting by Henning Gloystein and Keith Wallis; Editing by Joseph Radford)