Oil Prices Finish Below $34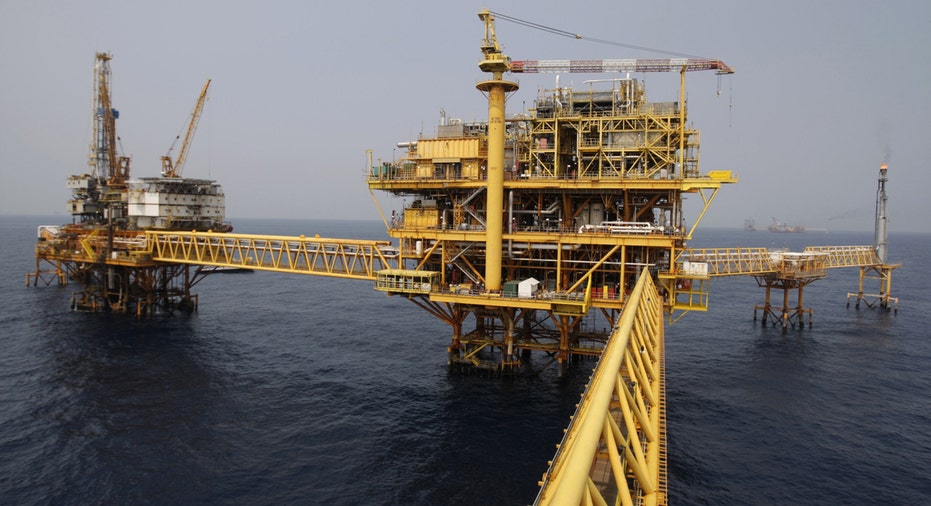 Oil prices slid to levels not seen in more than a decade Thursday, hammered by continuing market turmoil in China, the world's second-biggest oil consumer.
Worries about sluggish global growth and slowing Chinese demand have weighed on the oil market in the past two years, compounding concerns that the global glut of crude is set to persist through 2016. Global oil output continues to exceed consumption, pushing inventory levels to record highs in some regions.
Light, sweet crude for February delivery settled down 70 cents, or 2.1%, at $33.27 a barrel Thursday on the New York Mercantile Exchange, the lowest settlement since February 2004.
Brent, the global benchmark, settled down 48 cents, or 1.4%, at $33.75 on ICE Futures Europe, the lowest level since June 2004.
Heavier grades of oil, which typically trade at a discount to the benchmarks, have hit more dramatic lows. Western Canadian Select, the benchmark for heavy crude from the Canadian oil sands, traded about $14 a barrel below the U.S. benchmark Wednesday, putting its price in the teens. And the OPEC basket, which comprises 13 types of crude sold by members of the Organization of the Petroleum Exporting Countries, fell to $29.71 a barrel Wednesday.
China's stock market tumbled Thursday, dragging down markets around the world. That added to concerns about the country's crude oil demand during the global glut.
Oil prices wavered between gains and losses throughout the day. Many analysts and traders see current prices as too low, based on the current supply-demand balance. But others think prices could fall below $30 a barrel in the coming weeks. Sanctions could be lifted on Iran this quarter, allowing the country to flood the oversupplied market with more crude.
"When you just sit back and look at oil, there's nothing positive," said Dominick Chirichella, analyst at the Energy Management Institute.
A rumor spread Thursday among traders that OPEC was planning an emergency meeting, but OPEC delegates told The Wall Street Journal that they haven't been contacted about such an event. OPEC hasn't agreed to any production cuts since prices started falling in mid-2014, and the group's production rose sharply last year. OPEC's next meeting is scheduled for June.
Gasoline futures settled down 1.58 cents, or 1.4%, at $1.1460 a gallon, the lowest settlement since February 2009. Diesel futures slid 1.51 cents, or 1.4%, to $1.0656 a gallon, the lowest level since July 2004.
--Benoît Faucon contributed to this article
By Nicole Friedman