Oil Prices Fall on Surge in U.S. Stockpiles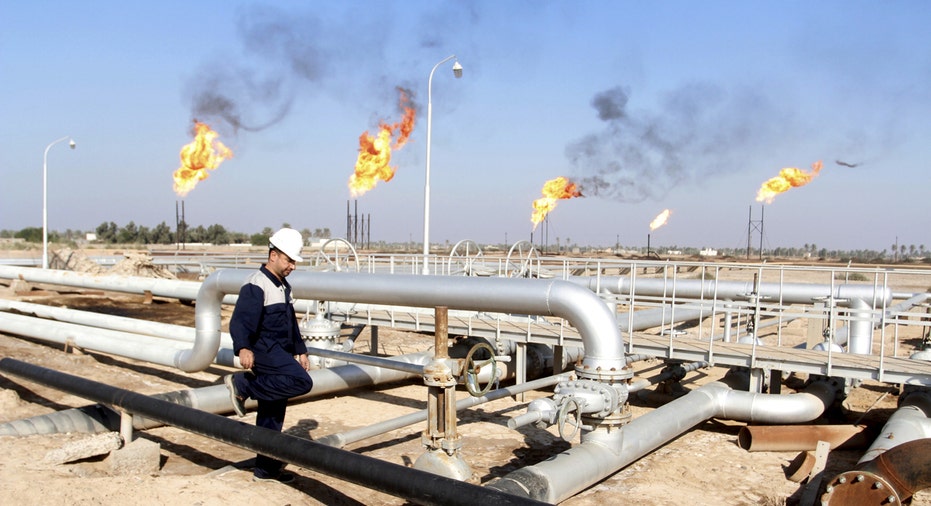 Oil prices slipped Wednesday ahead of official weekly U.S. government data on domestic crude stockpiles, after an industry group reported a surge in inventories late the day before.
The benchmark U.S. crude contract was down 37 cents or 1.1% at $34.03 a barrel on the New York Mercantile Exchange. The global Brent contract was down 0.6% at $36.58 a barrel on the ICE Futures Europe exchange.
The American Petroleum Institute said late Tuesday that U.S. crude stocks grew by 9.9 million barrels last week. That is much higher than the 2.6 million-barrel expansion estimated by analysts in a Wall Street Journal survey ahead of the official data to be released by the U.S. Energy Information Administration later on Wednesday.
The data, combined with the market move, threatened to undermine a 30% rally in the U.S. crude contract since mid-February that oil bulls had hoped would form a floor in the oil market, which has been in the midst of a two-year swoon.
"The positive momentum seen in the oil market in recent days has been curbed by last night's API report, which showed the biggest build to crude stocks in 11 months," oil-tracking firm ClipperData said in a note.
As of last week, total U.S. crude inventories stood at 507.6 million barrels, a weekly high. Historical monthly data show inventories last surpassed 500 million barrels in 1930.
With API data almost three times higher than the expected, market participants should brace for volatility around the release of the official data, according to Michael Poulsen, oil analyst at Global Risk Management.
U.S. oil production has tapered gradually from a peak last year, but many shale producers remain resilient despite falling revenue as they have increased their efficiency. Production has hovered around 9.1 million barrels a day in recent weeks, down from 9.7 million in April last year.
Oil prices have been supported in recent weeks by hopes that major suppliers would curtail their output in a bid to raise prices. Prices rose to a two-month high Tuesday after Russia's energy minister said a "critical mass" of oil-producing countries--which together produce around 73% of the world's oil--had agreed to hold output at January's levels.
The pact, however, is conditional on the participation of other oil producers. Iran has confirmed that it won't join and will continue to pump until its production returns to about four million barrels a day.
"The last lows were hit in January; the price of oil is higher by over $7 a barrel--a very good accomplishment based on the fact that OPEC has not yet done anything to change their strategy," said Dominick Chirichella, analyst at the Energy Management Institute
Market observers say capping production at January levels won't have any immediate impact on the supply glut because many countries were producing at high levels. Russia's January output reached record high of 10.88 million barrels.
But even if the agreement succeeds in raising prices in the short term, analysts say the flexibility of the U.S. shale industry would prevent a sustained rebound.
"The oil market has seemingly found its footing," said Seth Kleinman, analyst at Citi Research. But, he added, prices of over $40 a barrel "would prompt shale producers to reverse many of the production cuts that are supporting the rally."
Gasoline futures were up 0.6% at $1.3109 a gallon. Diesel futures were up 0.5% $1.1054 a gallon.