Oil Prices Fall on Strong Dollar and Supply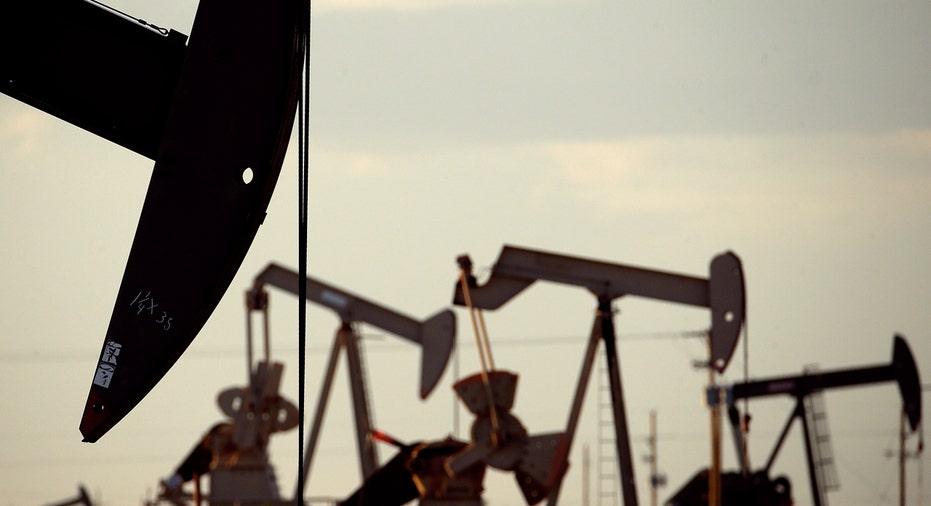 Crude oil futures fell on Friday as the U.S. dollar index hit a fresh eight-month high, adding more pressure to an already oversupplied, bearish market.
Strength in the greenback, which makes oil more expensive for holders of other currencies, joined with negative sentiment that kicked off earlier in the day due to disappointing Chinese economic data.
"There is dollar strength and a sell off across all commodities," said Commerzbank analyst Carsten Fritsch.
Brent crude fell by 30 cents to $45.16 per barrel by 1520 GMT, after settling down 71 cents at $45.46 in the previous session. It traded as low as $44.80 earlier in the session.
West Texas Intermediate (WTI) futures, the U.S. crude benchmark, fell by 95 cents to $42.09 per barrel. Trading in U.S. futures was muted due to holidays in the country.
Both crude contracts were on track for small weekly gains, but were down by roughly 9 percent since the start of November.
On Friday, officials with the Organization of the Petroleum Exporting Countries (OPEC) questioned an upbeat forecast from its researchers, with some skeptical there will be a quick easing of the supply glut in 2016.
The group is scheduled to convene its annual policy meeting on Dec. 4.
Earlier in the day, Chinese shares slumped 5 percent, hit by regulatory worries and declining industrial sector profits.
Worrying economic indications in the world's largest energy consumer typically filter quickly through to oil prices, particularly given the nagging global surplus of physical oil.
But Bjarne Schieldrop, chief commodities analyst at SEB in Oslo, said the shooting down of a Russian jet by the Turkish military this week had gone from being a geopolitical risk concern to worries about falling oil demand due to potential economic sanctions.
"Rather than being bullish ... it's now bearish for marginal demand," Schieldrop said.
Russia threatened economic retaliation against Turkey on Thursday and said it was still awaiting a reasonable explanation, but Turkey dismissed the threats as "emotional" and "unfitting."
Most market observers expect OPEC to announce plans not to cut production next week despite the resulting financial strain. Still, some said a surprise was not out of the question.
"The meeting promises to be very lively and acrimonious," PVM's David Hufton said in a note, adding the revenue impact of current prices has been "disastrous."
"There may even be walkouts ... and it could still spring a very unlikely surprise."
(Additional reporting by Meeyoung Cho in Seoul; Editing by David Evans and Mark Potter)