Oil Prices Fall on Oversupply Anxiety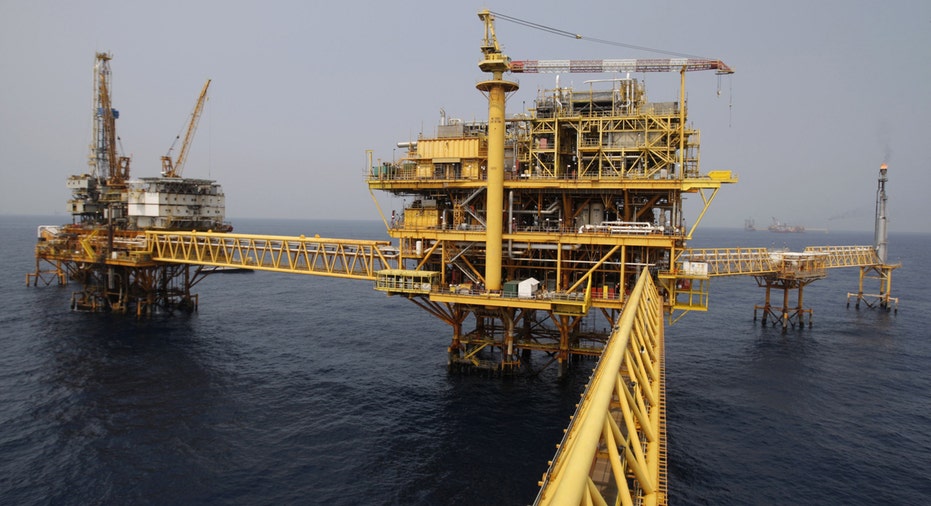 Oil prices tumbled Wednesday after data showed an unexpected increase in U.S. crude supplies.
Diesel futures dropped to the lowest level since 2004 as U.S. stockpiles of distillates, a category that includes diesel fuel and heating oil, rose more than expected.
A global glut of crude has weighed on the market for more than a year. Oil prices are on course to fall by more than a third this year as big suppliers such as Saudi Arabia and Russia have continued pumping crude in a bid to defend their market share. Meanwhile, U.S. crude output has been resilient despite the low prices, and much of the excess has gone into storage.
Light, sweet crude for February delivery settled down $1.27, or 3.35%, at $36.60 a barrel on the New York Mercantile Exchange. Brent, the global benchmark, declined $1.33, or 3.5%, to $36.46 a barrel on ICE Futures Europe.
Both benchmarks are down more than 30% for the year.
U.S. crude inventories rose by 2.6 million barrels in the week ended Dec. 25, the U.S. Energy Information Administration said Wednesday. Analysts polled by The Wall Street Journal had expected a decline of 1 million barrels.
The unexpected increase was due to higher imports and an uptick in production. The EIA reported that U.S. crude production rose by 23,000 barrels a day last week to 9.2 million barrels a day. While U.S. output is down from a peak in April, production has fallen more slowly in response to low prices than many investors initially expected. Companies have been able to cut costs and increase efficiency, keeping output high in a low-price environment.
"Production is up again, it's defying all odds," said Dominick Chirichella, analyst at the Energy Management Institute. "We still just have a robust amount of supply. [...] I just don't see anything that excites me to want to buy the market."
Crude supplies in Cushing, Okla., a key storage hub and the delivery point for Nymex futures, rose to 63 million barrels, a record in weekly data going back to April 2004. Concerns earlier in the year that Cushing could run out of room to store oil weighed heavily on prices.
Stockpiles of gasoline and distillates rose more than expected. Distillate supplies usually fall at this time of year as consumers buy more heating oil, but warmer-than-normal weather and a drop in drilling-related diesel consumption has weighed on demand. Four-week average distillate demand last week was 11.3% lower than a year ago, the EIA said.
"The question mark is, what are we going to do with all the distillates around?" said Donald Morton, senior vice president at Herbert J. Sims & Co. "We've got big inventories, and demand is slipping."
Diesel futures fell 5.04 cents, or 4.5%, to $1.0791 a gallon, the lowest settlement since July 20, 2004. Gasoline futures fell 4.6 cents, or 3.6%, to $1.23 a gallon.
Also on Wednesday, Saudi Arabia's energy minister said that the country's policy of unrestrained output "is a reliable policy and we won't change it." Saudi Arabia has cut its production during past price downturns to force prices higher.
Saudi Arabia pumped 10.13 million barrels a day in November, down from record levels over the summer, but up from 9.584 million barrels in November last year, according to the Organization of the Petroleum Exporting Countries.
Ahmed Al Omran and Summer Said contributed to this article.
By Nicole Friedman