Oil Prices Fall on Less Gas Demand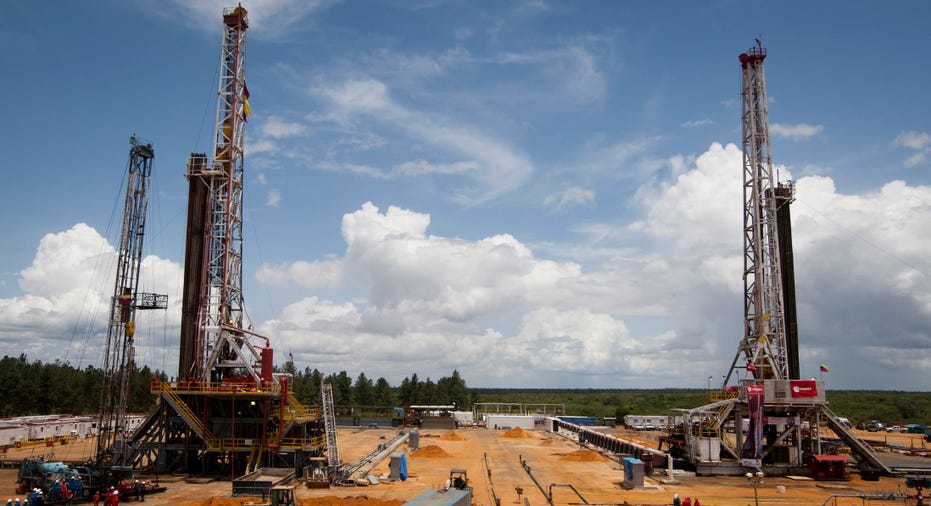 Oil prices fell Wednesday after weekly U.S. inventory data showed a surprise drop in gasoline demand and record-high stockpiles of crude oil and petroleum products.
Light, sweet crude for October delivery recently fell 34 cents, or 0.9%, to $38.97 a barrel on the New York Mercantile Exchange. Brent, the global benchmark, fell 10 cents, or 0.2%, to $43.11 a barrel on ICE Futures Europe.
Both benchmarks are less than $1 a barrel above the six-year lows they reached on Monday.
Total supplies of crude oil and refined products, including gasoline and other fuels, rose by 2.9 million barrels in the week ended Aug. 21 to 1.283 billion barrels, a record high in data going back to 1990, the U.S. Energy Information Administration said Wednesday.
Even though crude stockpiles unexpectedly fell by 5.5 million barrels in the week, gasoline supplies rose by 1.7 million barrels and stocks of distillates, including heating oil and diesel fuel, rose by 1.4 million barrels. Supplies of other petroleum products, including propane, also rose.
Consumption of gasoline and other fuels dropped by about 2 million barrels a day in the week, the EIA said, with gasoline accounting for more than 500,000 barrels a day of that decline.
Robust gasoline demand has been a key factor supporting the market this summer, as relatively low prices at the pump and higher employment have spurred more drivers to hit the road. Americans drove 1.54 trillion miles in the first half of 2015, a record, according to the Federal Highway Administration.
Analysts have warned that gasoline demand is likely to wane at the end of the busy summer-driving season, which could weigh on oil prices, along with seasonal refinery maintenance, which typically lowers demand for crude oil in the fall. Refineries ran at 94.5% of capacity last week, the EIA said, down from 95.1% the prior week.
Gasoline futures recently traded down 4.4% at $1.3760 a gallon.
Oil prices have plunged in recent weeks on concerns that the global glut of crude that halved oil prices in 2014 has yet to shrink. U.S. crude production remains near multi-decade highs, despite large spending cuts by producers, and members of the Organization of the Petroleum Exporting Countries continue to pump at high levels. In addition, traders are concerned that economic growth in China is slowing significantly, which could reduce demand from the world's No. 2 oil consumer.
"The same factors that have basically driven us to six-year lows are still the main focus of the market," said Gene McGillian, senior analyst at Tradition Energy in Stamford, Conn. "With last week's sharp turn lower, I think the market's setting its sights on '09 lows [of less than $34 a barrel for the U.S. benchmark.] That means that we have the possibility of another $6 or so to go."
Diesel futures recently fell 1.1% to $1.3803 a gallon.